News archive 2013
02-Sep-2013
---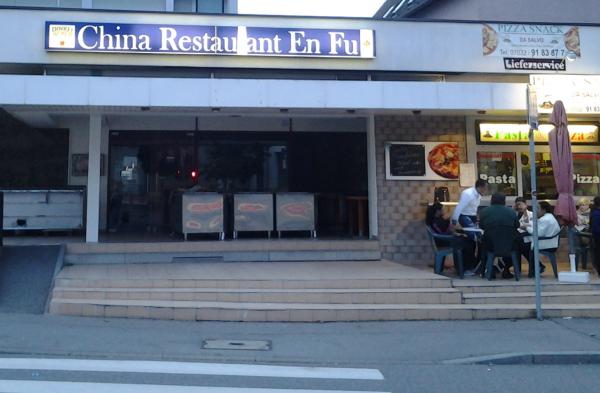 We just got home from our summer vacation, and noticed that the Asian restaurant at the central Reinhold-Schick-Platz junction in Herrenberg has changed its name from Wok House to China Restau_ant En Fu. With the illuminated sign visibly consisting of two halves, there's a conspicuous gap, and the letter "r" is missing from "Restaurant".
Could it be that this is a real-life example of Engrish, where (as if all bad stereotypes of Asians were true), the word was misspelled as "Restaulant", and this was only lackadaisically corrected?!
When the original restaurant opened years ago, the staff actually pronounced the question Raucher oder Nichtraucher? (smoker or non-smoking area?) as "Laucher oder Nichtlaucher?"; my Japanese wife could hardly restrain her laughter.
Update 06-Sep-2013: It's been fixed:

Update 22-Sep-2013: We've been there for the all-you-can-eat buffet (€14.50 per person), and it was really great.
---