News archive - very old stuff
25-Dec-2005
---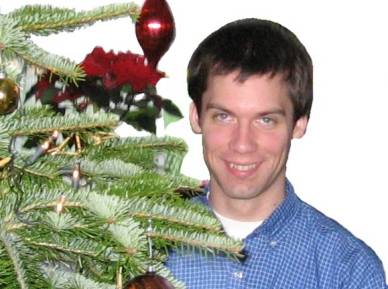 I travelled a lot during this X-mas season: First to my girlfriend, then together with her to my parents, on the way paying a visit to some of her close friends. Travelling with me: a sore throat :-(
Nonetheless, we had a nice Christmas, and I got to see my former schoolmates on the 10-year reunion, which also took place.


26-Sep-2004
---
After a long time, I have finally updated my website. The most important change in my life can be seen in the photo above: My wonderful girlfriend Yuko.

01-Dec-2002
---
I am ingo@karkat.de. If my life was a game of Jeopardy! my seven dream categories would be:
Software Engineering practices
Commodore 64 and its historical home computer legends
Monty Python, Woody Allen, Douglas Adams and more weird humor
Particle and quantum physics, theory of relativity and cosmology
How to have lots of money and vacation days and not let it affect your life in any way
Computing - from the most concise vi shortcuts to the best MP3 encoding format
Introversion - how to get along with few friends and no sex life
(This enumeration is inspired by Douglas Coupland's book Microserfs.)

5-Jul-2001
---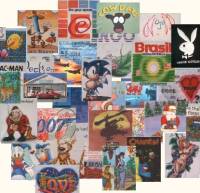 ingo's creative hobby no.1: Textile painting. Visit the gallery containing lots of high-quality images of ingo's textile painting on T-shirts with fabric paint and airbrush!


26-Jun-2001
---
We're online! Today I've received the invoice from the web space provider with the ftp password. I immediately uploaded some ancient status page to put my stake at this domain. May it thrive and prosper...