News archive 2006
10-Dec-2006
---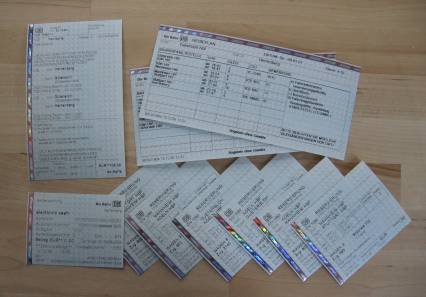 Today I bought the train tickets for my Christmas vacation, which I'll be spending at my parents' home. This time, I had to use a ticket machine; to use the online ticket, I would need to use a credit card or first register my bank account. What struck me was that the machine printed out 10 slips of paper for this one round-trip ticket; the online ticket fits on one sheet of A4 paper. Well, you definitely get something for your money :-) I'm looking forward to my vacation!

26-Nov-2006
---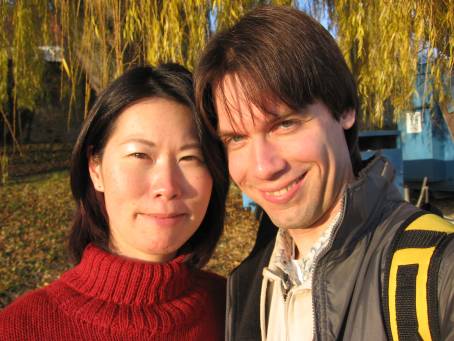 My girlfriend spent her two-week vacation with me in Herrenberg. Together, we took a short trip to Kirchheim am Ries (Ostalbkreis), where the photo was taken.

06-Nov-2006
---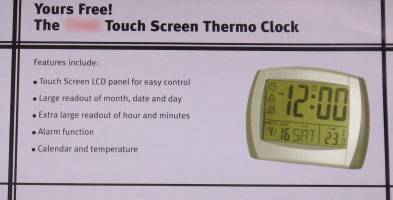 PPS: While cleaning up, I got hold of the original flyer advertising my free thermo clock. It looks strikingly different than what I received?! Maybe that's the reason why I'm so dissatisfied? Maybe I only received a pale imitation? Is there a conspiracy? I will never find out, because I've already disassembled the clock, and salvaged the battery.

03-Nov-2006
---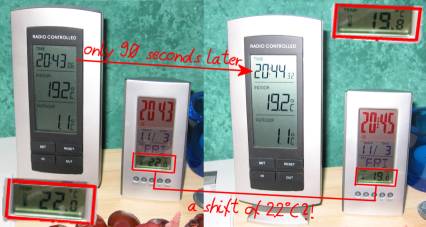 Postscript to my note on the disagreeing thermometers: Not only is my brand new thermo clock off by more than 0.5°C, it occasionally also suffers from sudden jumps in temperature (see photo montage). The first couple of times, I thought I'm imagining things, maybe have worked to much, but then I managed to capture one fluctuation live on film. It seems that the most valuable feature of this very special clock is the included battery, because it can be put to use in another device :-) The rest of this modern digital marvel will probably very soon end up in the trash can — sorry, I really didn't want this rubbish!


01-Nov-2006
---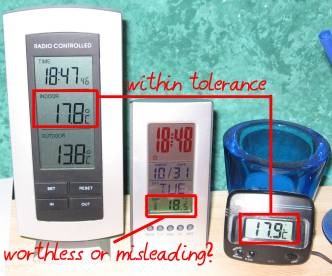 It's the first of November, All Saint's Day, and autumn finally has arrived. Yesterday, we had sunny, mild weather, and you could still skip the jacket in the afternoon. Today, temperatures just rose to 5°C during the day, and that came together with fierce, chilly winds and occasional rain. So I finally turned on the heating and spent most of the time inside, programming on the sofa.

31-Oct-2006
---
I recently extended my magazine subscription, and got this incredible free gift, the valuable XXXX thermo clock (pictured in the middle). Apart from that the user leaflet's translation is anything but [funny], the accuracy of the thermometer is no better than that of my big toe. I doubt that my other two digital thermometers really are high-precision instruments, but at least they can agree on a temperature!!!

12-Oct-2006
---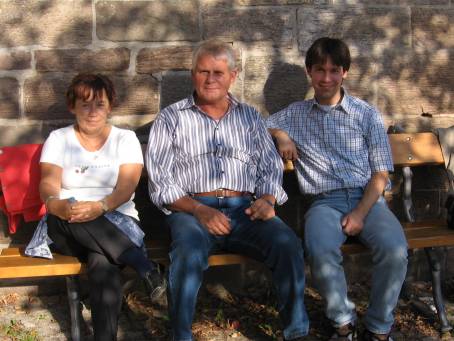 My parents visited me and my girlfriend. It's been since last Christmas that we've seen each other. We went to a patchwork exhibition in Sindelfingen and enjoyed the mild October sun. On some of our strolls through the Herrenberg woods, we gathered about a kilogram of walnuts. But we mostly relied on a cuisine of German Abendbrot and Asian dinner, eating both Chinese food and Sushi.

04-Jun-2006
---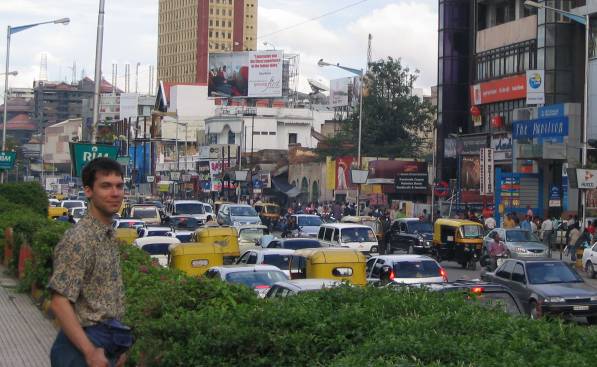 I just returned from a two-week business trip to Bangalore, India. Read more about it here.

09-Apr-2006
---
In a telephone conversation with my girlfriend, we talked about our favorite ten movies, and whether there's any consensus in our choices. Here's the (partial) list that I spontaneously came up with:
A Beautiful Mind
Apollo 13
Die Hard
Dirty Dancing
Forrest Gump
Jenseits der Stille
Pretty Woman
Pulp Fiction
Sister Act
The Core
06-Apr-2006
---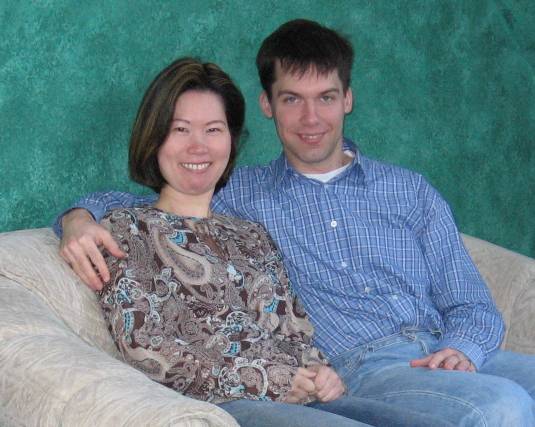 I just spent a wonderful week with my girlfriend, who visited me on the way back from a trade fair in Friedrichshafen. We relaxed most of the time and just enjoyed the precious time together. Yesterday, we've been shopping. I bought a scanner to digitize photos and documents for Yuko's homepage. Hopefully, this acquisition will also kickstart my T-shirt painting, which has been neglected for a very long time.

19-Mar-2006
---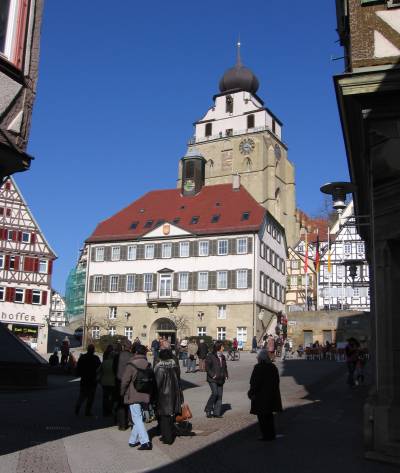 Winter's gone - spring has arrived! Clear, blue skies, sunshine all day long and around 14°C - only the chilly wind reminiscent of winter. On that beautiful sunday afternoon, the old town center was filled with people eating ice cream or simply basking in the sun. I took a small walk up the Schlossberg and through the Schönbuch - and I wasn't the only one!
---