This is my third version. It's the same motive, but this time I replaced the racing car with a cyclist. To complete the ecological message, I added an "out of gas" sign.
| | |
| --- | --- |
| date | Aug-Oct 2000 |
| time | 2 days |
| object | T-shirt |
| technique | |
Note that there are several more versions available.
I was considerably faster this time, and in the meantime I had found out why it's so difficult to apply the oil-painting technique: The textile paint dries much faster; but you can only model details with brush-strokes as long as the paint is wet. When the paint has dried, there is no way to change the arrangements of colors; all you can do is add details. Problem solved. However, I still challenged myself do to a last version in a single day.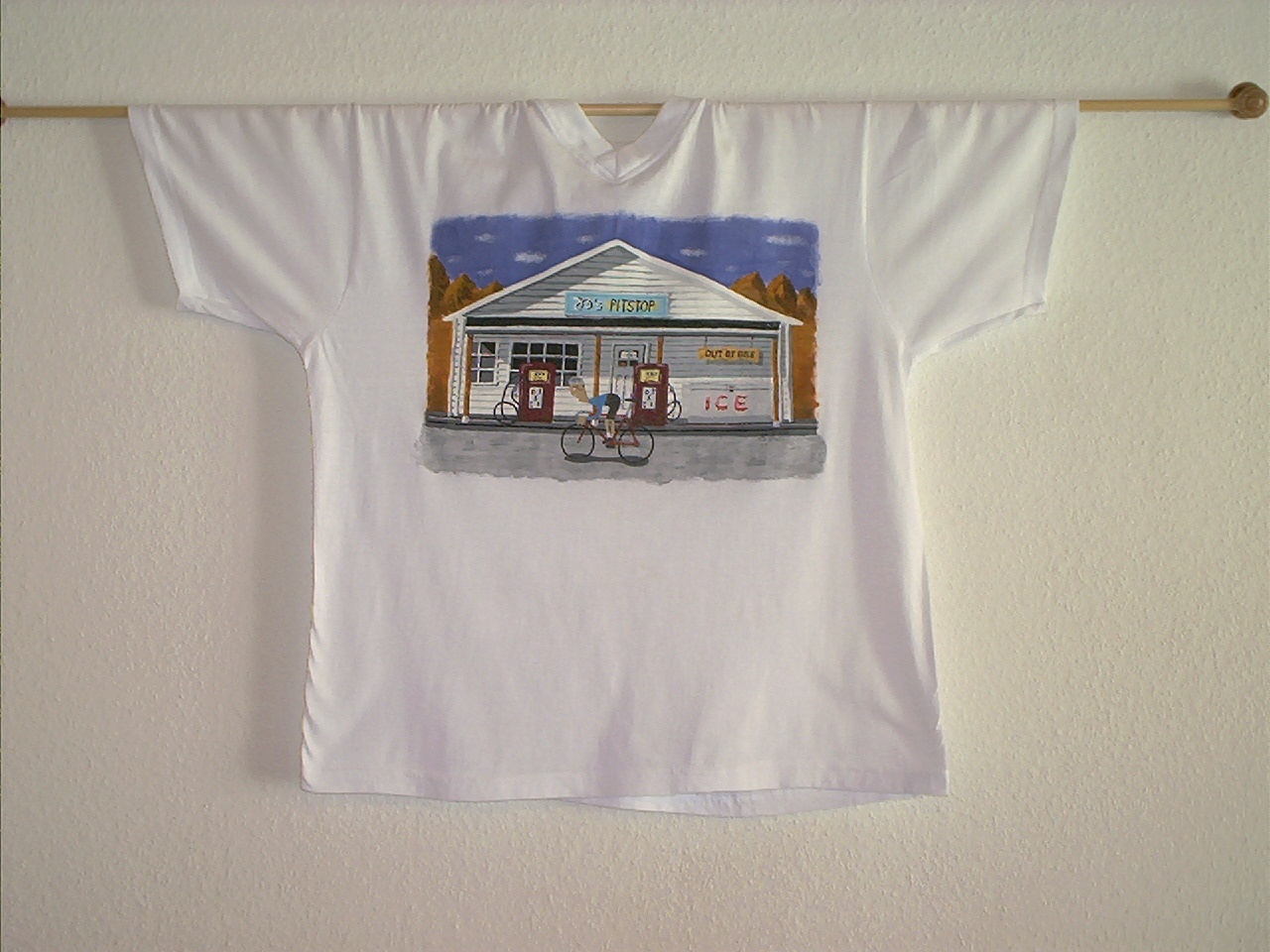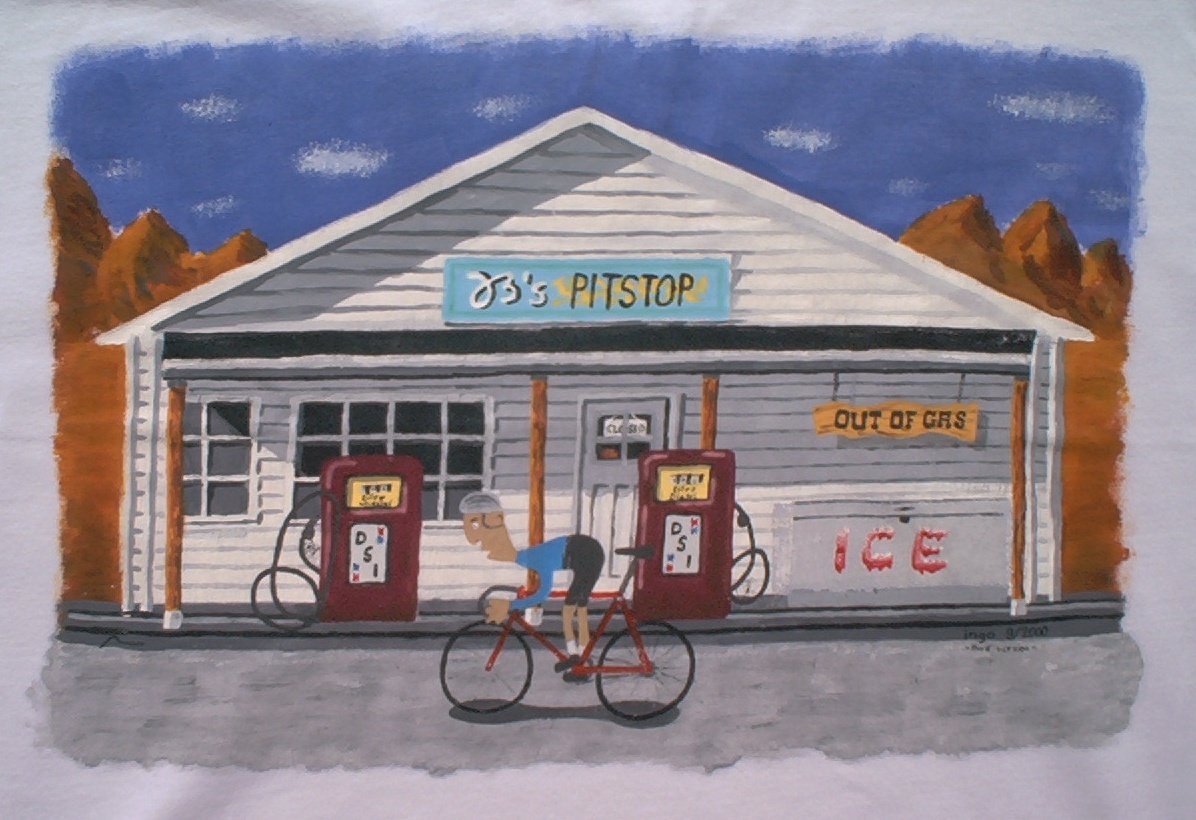 Note: These high-quality images take some time to load. Some images are sized to fit the page width, so try your browser's full-screen mode or resizing the browser window. If you want to view the picture in full detail and zoom into it, save the picture and use another imaging application to view it.
The
images
on this page by
Ingo Karkat
are licensed under a
Creative Commons Attribution-ShareAlike 3.0 Unported License
.