With this project, I wanted to mock the marketing craze about the Internet. On the front, I placed two overlapping E's, the orange one is used by HP, the red symbol by IBM. I put this into a question "Do you speak E?", effectively asking "Tell me what is all about this marketing craze?" On the back, I faked the HP's new corporate style, using round boxes. In each one, I put a different buzzword. I'd collected these over some weeks; whenever I found one in a magazine or advert, I wrote it down.
| | |
| --- | --- |
| date | Oct 2000 |
| time | 7 days |
| object | cream-white cotton sweat-shirt |
| technique | |
Lazily, I painted the two E's by airbrush. However, I had to re-paint the red one again with a brush, because the thick cotton cloth soaked up the thin airbrush color and made it dissipate. So, I was more careful at the boxes of the back side, applying the paint in thin layers. There, however, I was faced with another problem: The single cardboard stencil that I used gradually became wet, so that at the end, the colors started running underneath the covered area. However, I was able to fix that by applying some opaque white cover-up (as I had to do on the front, where I once accidentally dropped the brush).
The tiny white letters were done freehandedly, using a printout as a reference.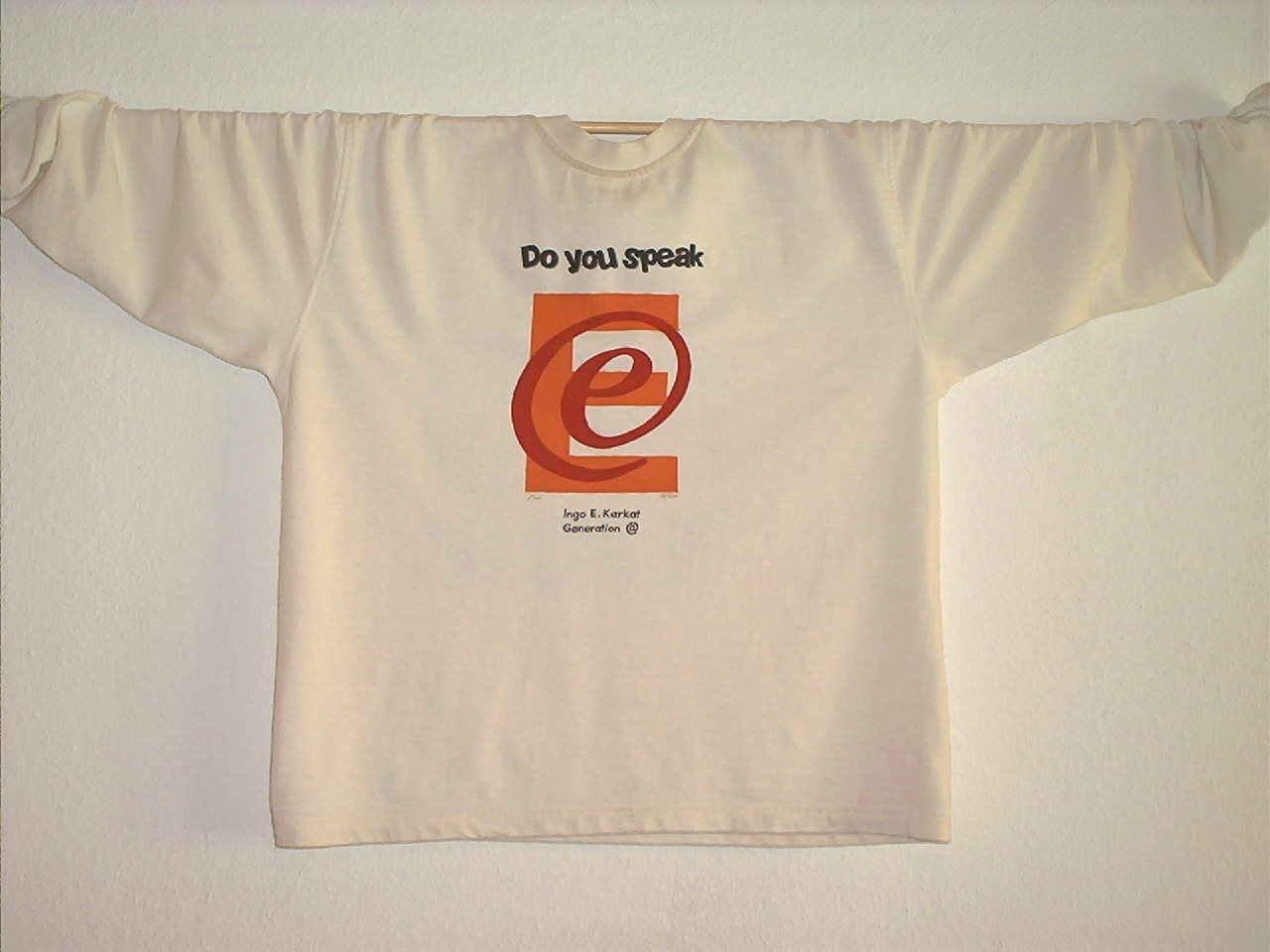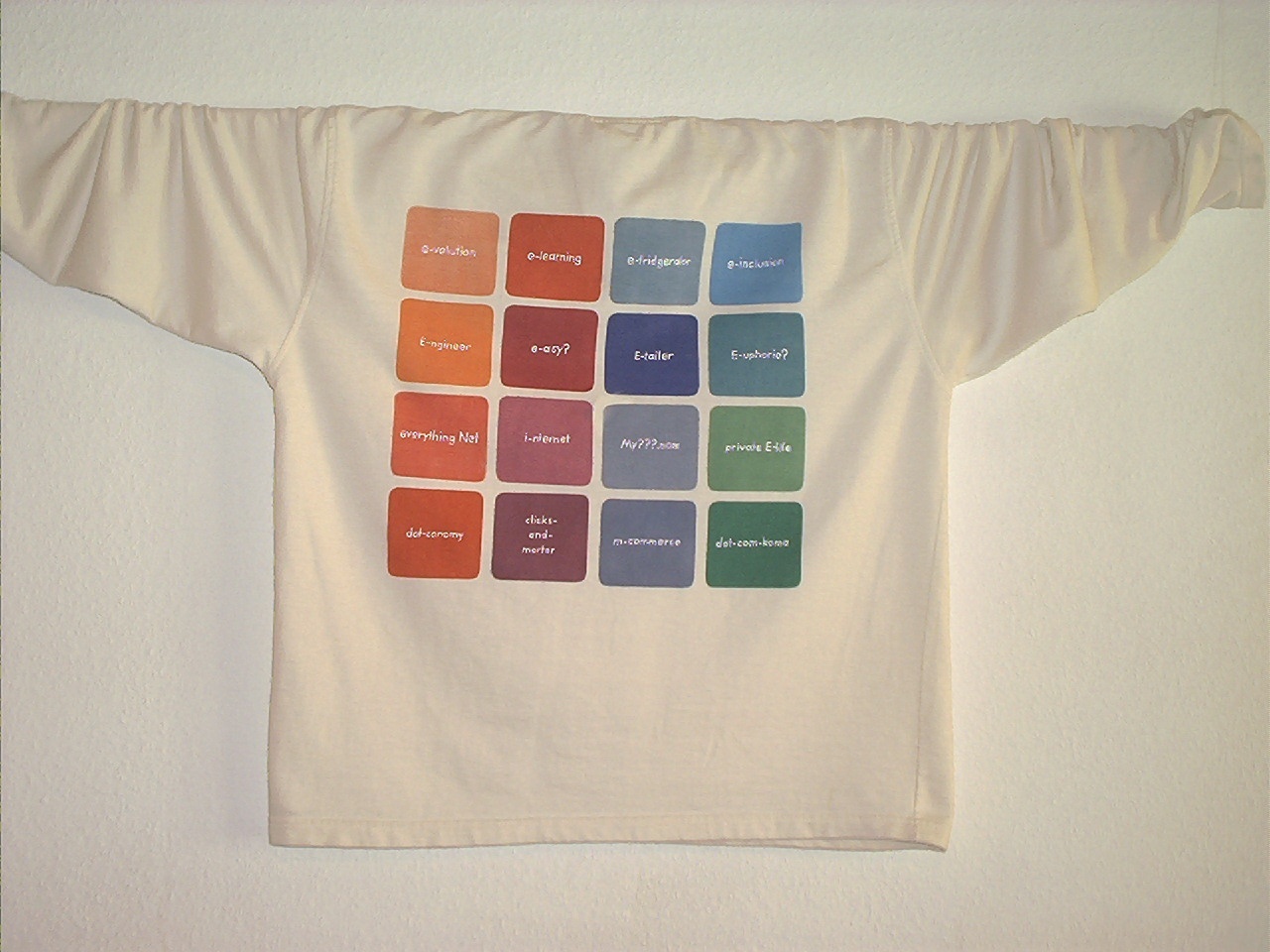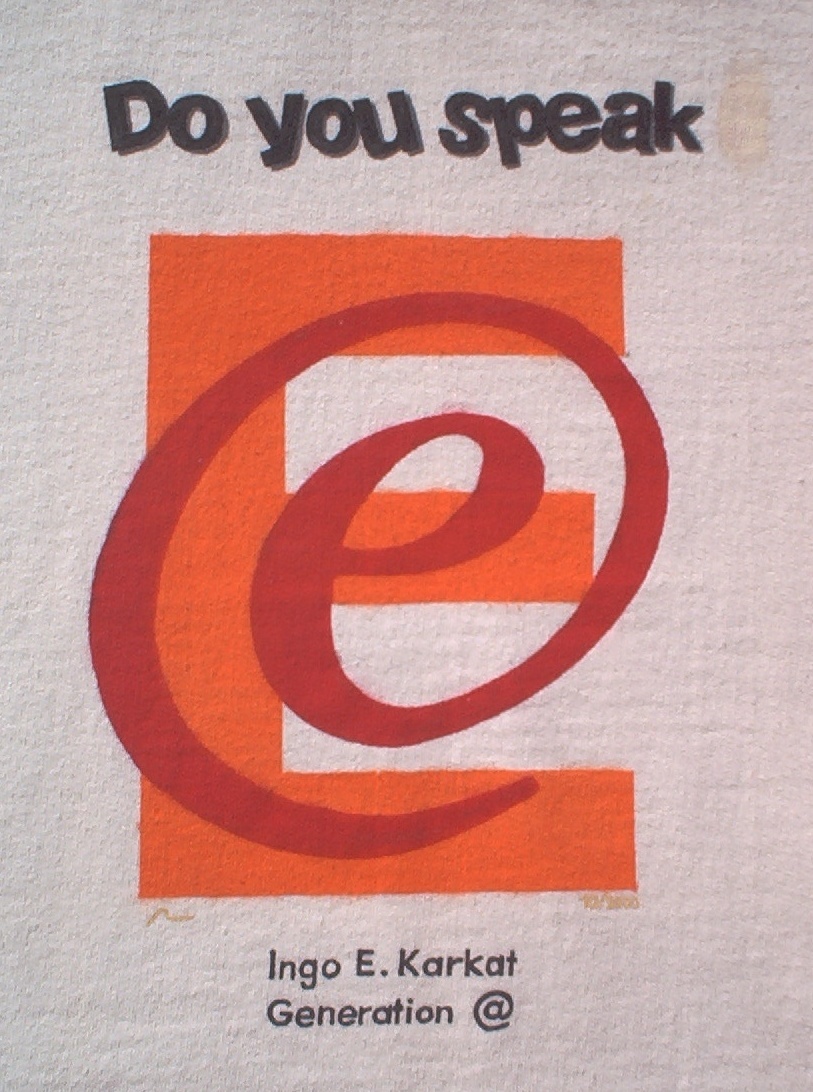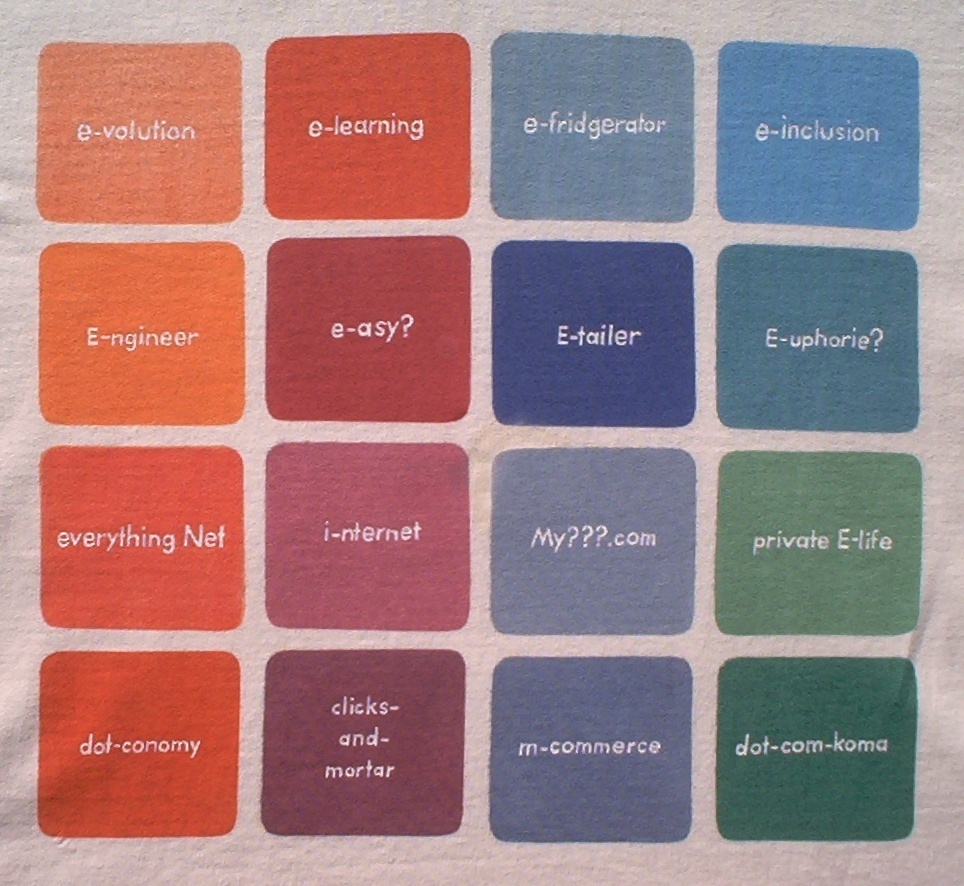 Note: These high-quality images take some time to load. Some images are sized to fit the page width, so try your browser's full-screen mode or resizing the browser window. If you want to view the picture in full detail and zoom into it, save the picture and use another imaging application to view it.
The
images
on this page by
Ingo Karkat
are licensed under a
Creative Commons Attribution-ShareAlike 3.0 Unported License
.