Having quickly finished the front, I remembered one of my favorite racing simulation games on my C64 homecomputer: Test Drive. The gas station sequences between the races perfectly match the context of this shirt, and these pictures are among the best ones I've seen on this primitive simple machine (primitive by today's computer graphics standards, that is; back then, they were breathtaking).
| | |
| --- | --- |
| date | Aug-Oct 2000 |
| time | 7 days |
| object | streaked white cotton sweat-shirt |
| technique | |
This is the back side. Go to the front side. Note that there are several more versions available.
Beforehand, I had read several books about oil painting, and I was fascinated by the speed and ease when using oil. Most paintings weren't very detailed; you could still see the strokes. Nonetheless, the finished work looked impressive. I intended to use this occasion to try this technique.
However, after the first day I realized that I had again spent too much time on painting details, using very small brushes. Thus, it took me seven entire days to finish the picture. But I was very satisfied, and it had been so much fun (due to the iron-on sketch, I had spent very little time on preparations), that I decided to do the same painting again, in a second version, but faster this time.
Screenshot from the C64 homecomputer game "Test Drive"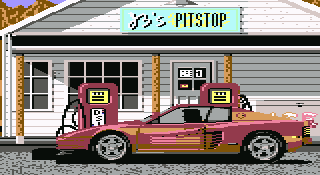 iron-on sketch on greaseproof paper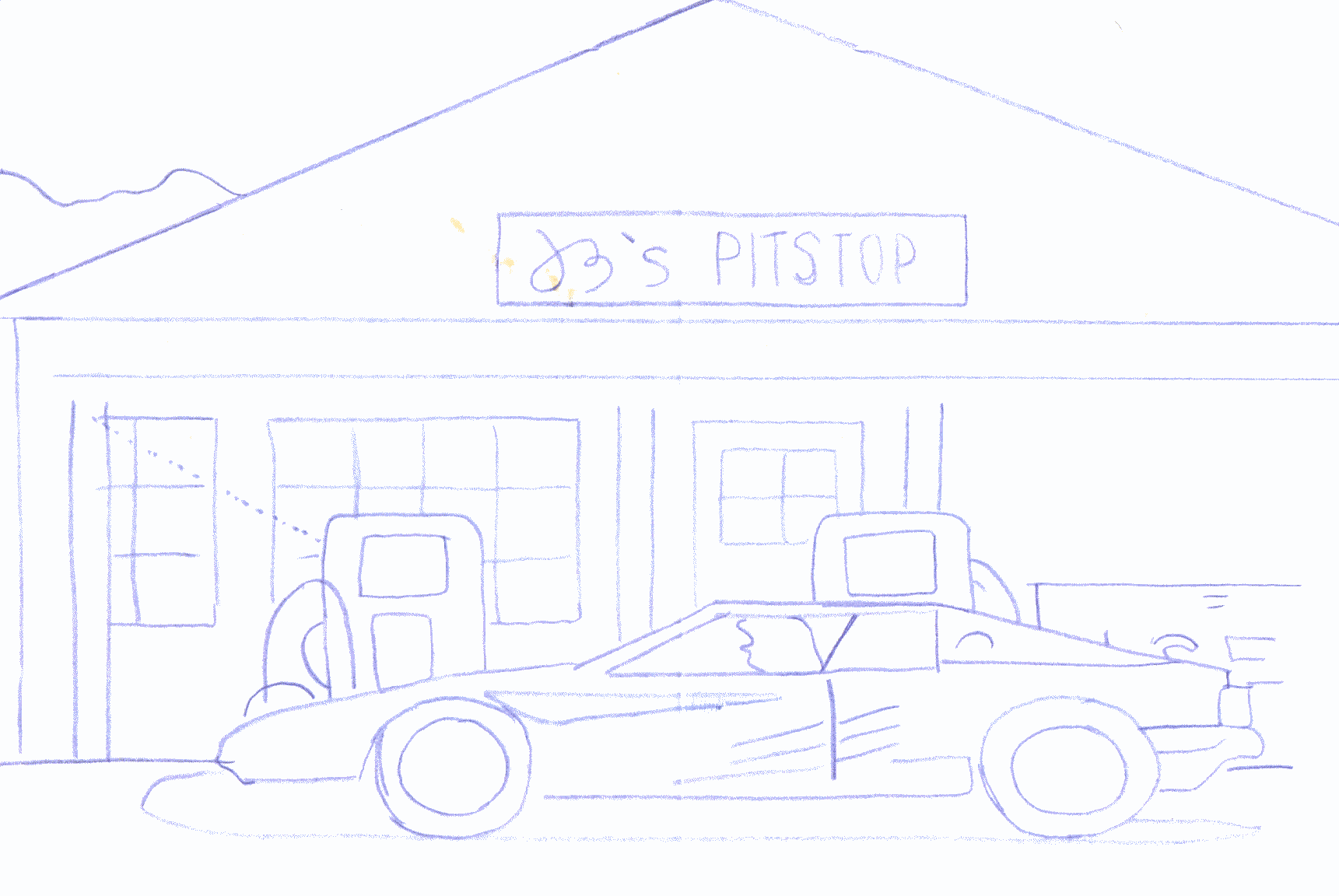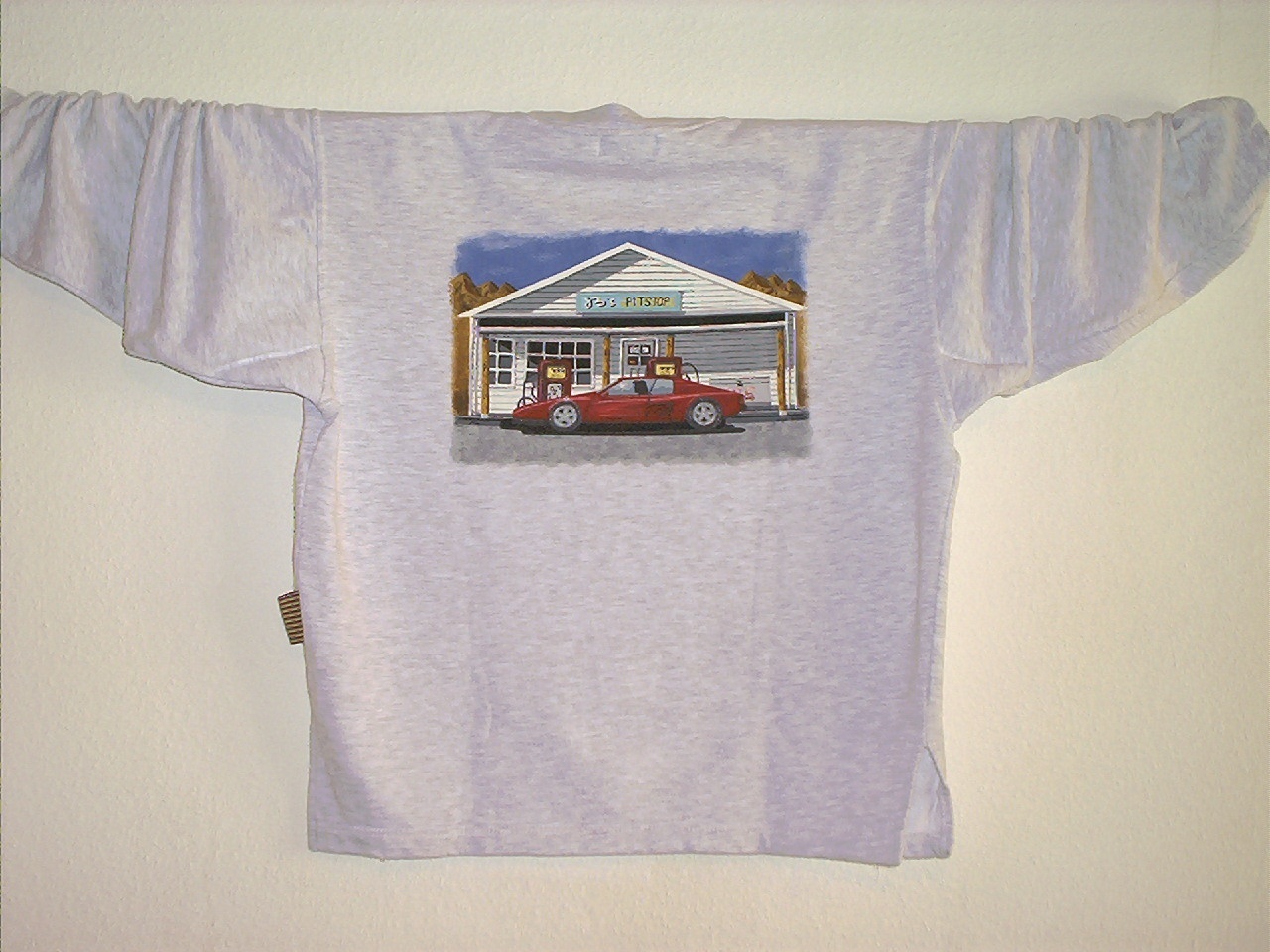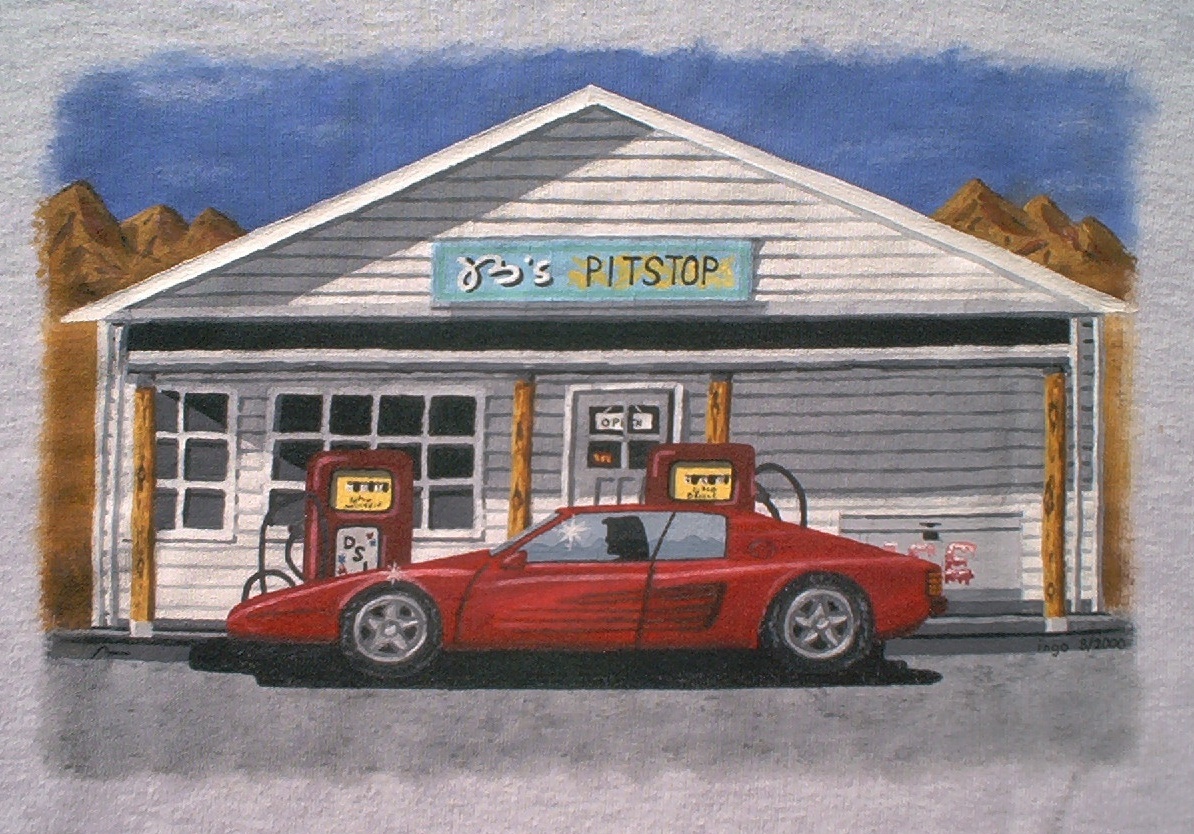 Note: These high-quality images take some time to load. Some images are sized to fit the page width, so try your browser's full-screen mode or resizing the browser window. If you want to view the picture in full detail and zoom into it, save the picture and use another imaging application to view it.
The
images
on this page by
Ingo Karkat
are licensed under a
Creative Commons Attribution-ShareAlike 3.0 Unported License
.