This shirt is actually based on some real internet porn advertisment banners (trust me, even with the best intentions, you simply cannot avoid them while surfing). I immediately realized that the banner would be a perfect reference for airbrushing. However, I had to invert the colors (except for the lady), because the original was red on a black background, which is bad because with my watery colors, it's impossible to airbrush on a dark background. However, color inversion (done with any imaging software) even created a fresh tropical look!

Besides, I did not click the banner!
| | |
| --- | --- |
| date | 30 Jun 2001 |
| time | 1 day |
| object | T-shirt |
| technique | |
This is the front side. Go to the back side.
I used a cardboard stencil for the big letters and the lady; later I reused the same stencil to add the reflections on the shiny surface. The rest was done freehandedly, while the painted parts were covered with the positive stencil. Finally, I added some white highlights and painted the tiny face with a "0"-size brush.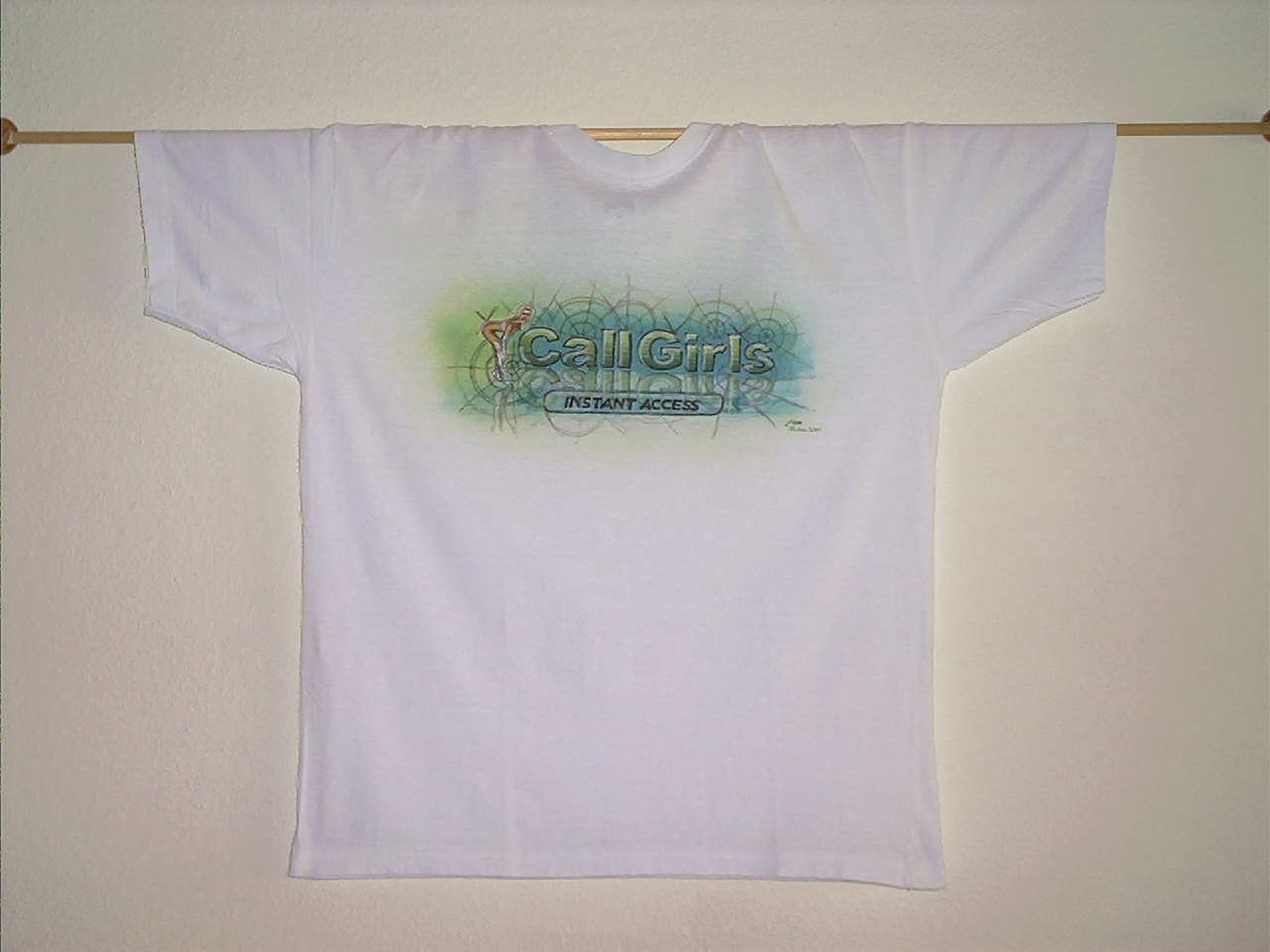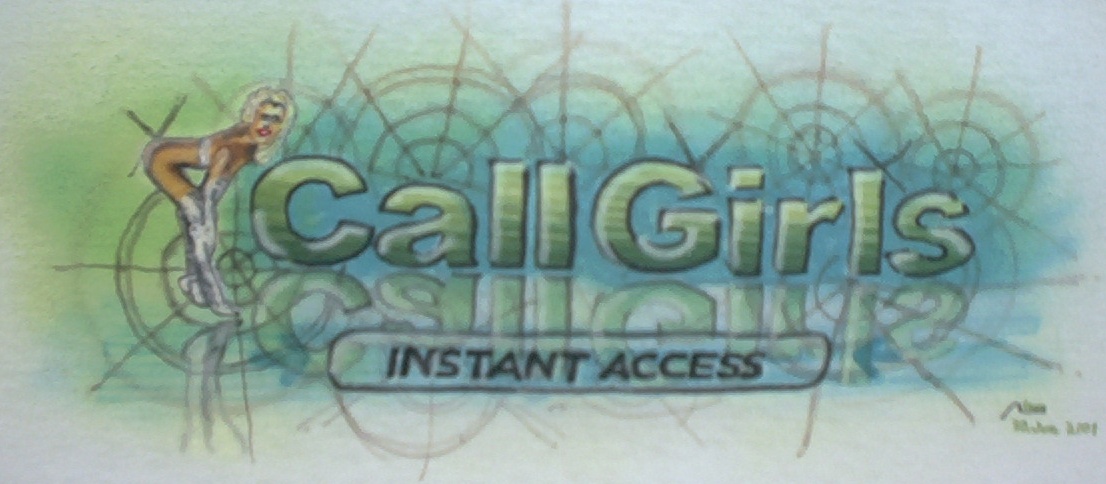 Note: These high-quality images take some time to load. Some images are sized to fit the page width, so try your browser's full-screen mode or resizing the browser window. If you want to view the picture in full detail and zoom into it, save the picture and use another imaging application to view it.
The
images
on this page by
Ingo Karkat
are licensed under a
Creative Commons Attribution-ShareAlike 3.0 Unported License
.
front back