The title of this T-shirt is based on a song title by Moby. It represented my feelings at the time, after the painful breakup with my girlfriend. I tried to express my feelings, so it was a rather spontaneous project.
I started with the three hearts: one is blurring out of shape, the second is split in two, the third one is stretched apart. Then I added the title in different fonts, thereby emphasizing the words "Why heart bad?!". Because the painting still looked naked, I finally added a wire-model of a sphere, from which the heart seems to be bursting out of. It's like a kind of advice to let go of my feelings, not to hide them inside.
| | |
| --- | --- |
| date | Feb 2000 |
| time | 2 days |
| object | T-shirt |
| technique | |
Another hybrid project using both brushes and airbrush. For the delicate letters, I made two printouts, putting one underneath the cotton to trace the outlines, the other next to me to observe the exact style of each letter.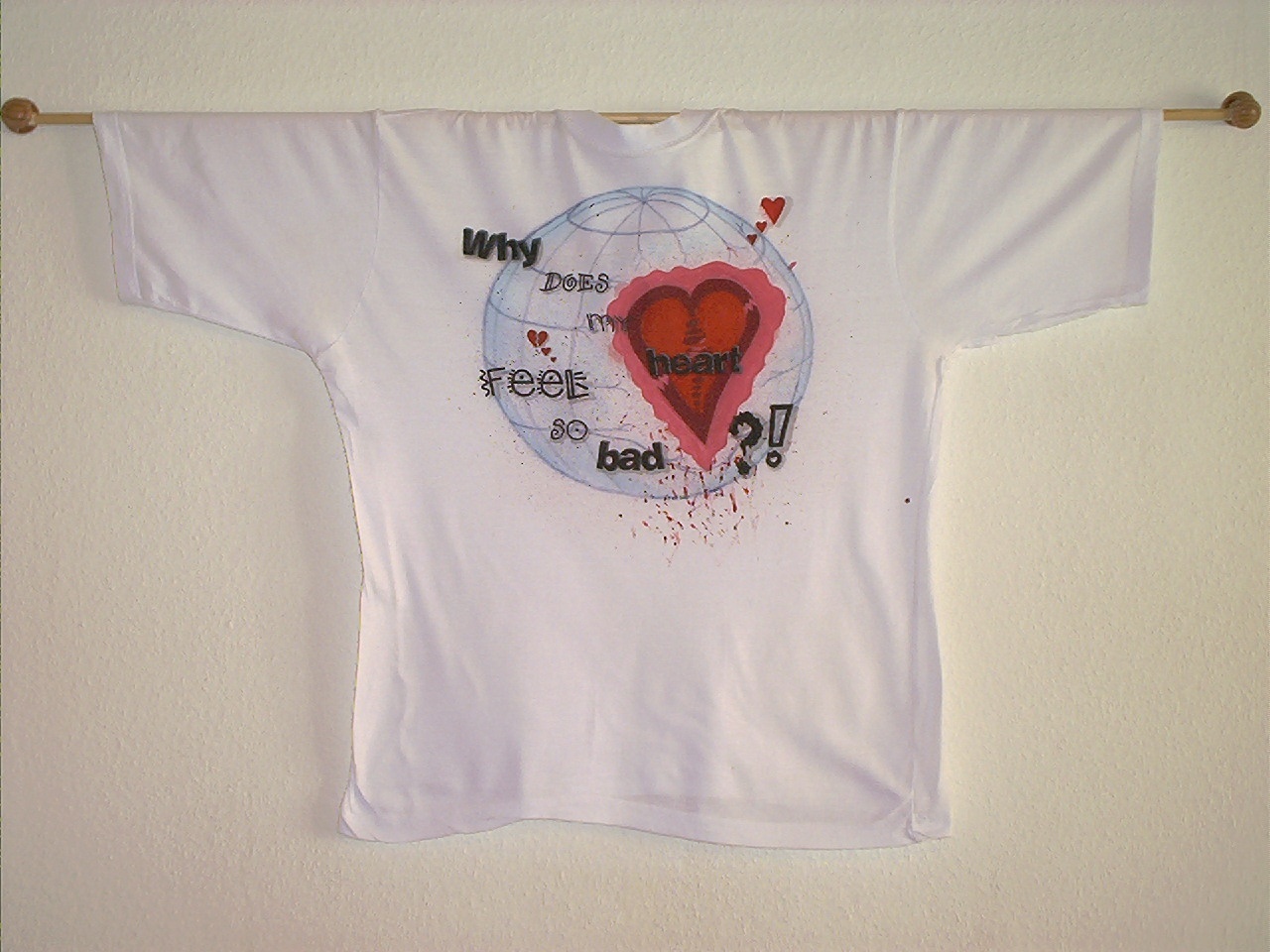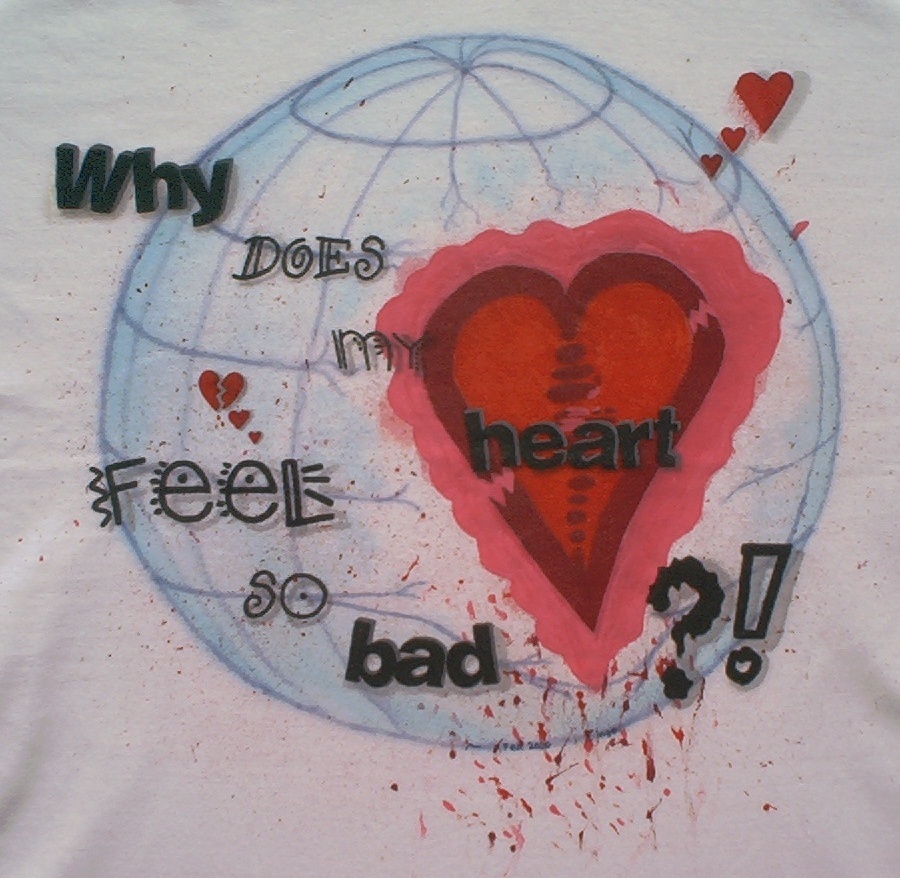 Note: These high-quality images take some time to load. Some images are sized to fit the page width, so try your browser's full-screen mode or resizing the browser window. If you want to view the picture in full detail and zoom into it, save the picture and use another imaging application to view it.
The
images
on this page by
Ingo Karkat
are licensed under a
Creative Commons Attribution-ShareAlike 3.0 Unported License
.