This T-shirt represents a brainstorming about my job as an R&D software engineer. The top left square depicts meetings, email conversations, internet browsing (do you recognize the Internet Explorer icon?) The top right square shows the engineering work, e.g. UML diagrams. The bottom left square resembles a computer desktop, with dialogs, buttons, error messages and the cursor. The bottom right square shows various computer hardware items like keyboard, mouse, terminal, floppy disk.
Below, I placed the title of the shirt, written in the phonetic alphabet (in order to disguise the meaning so that only the "enlightened" can read it).
| | |
| --- | --- |
| date | 19 Mar 2000 |
| time | 1 day |
| object | T-shirt |
| technique | |
Using only four hues of blue and violet, I painted square after square, applying the foreground colors while the background was still a bit wet.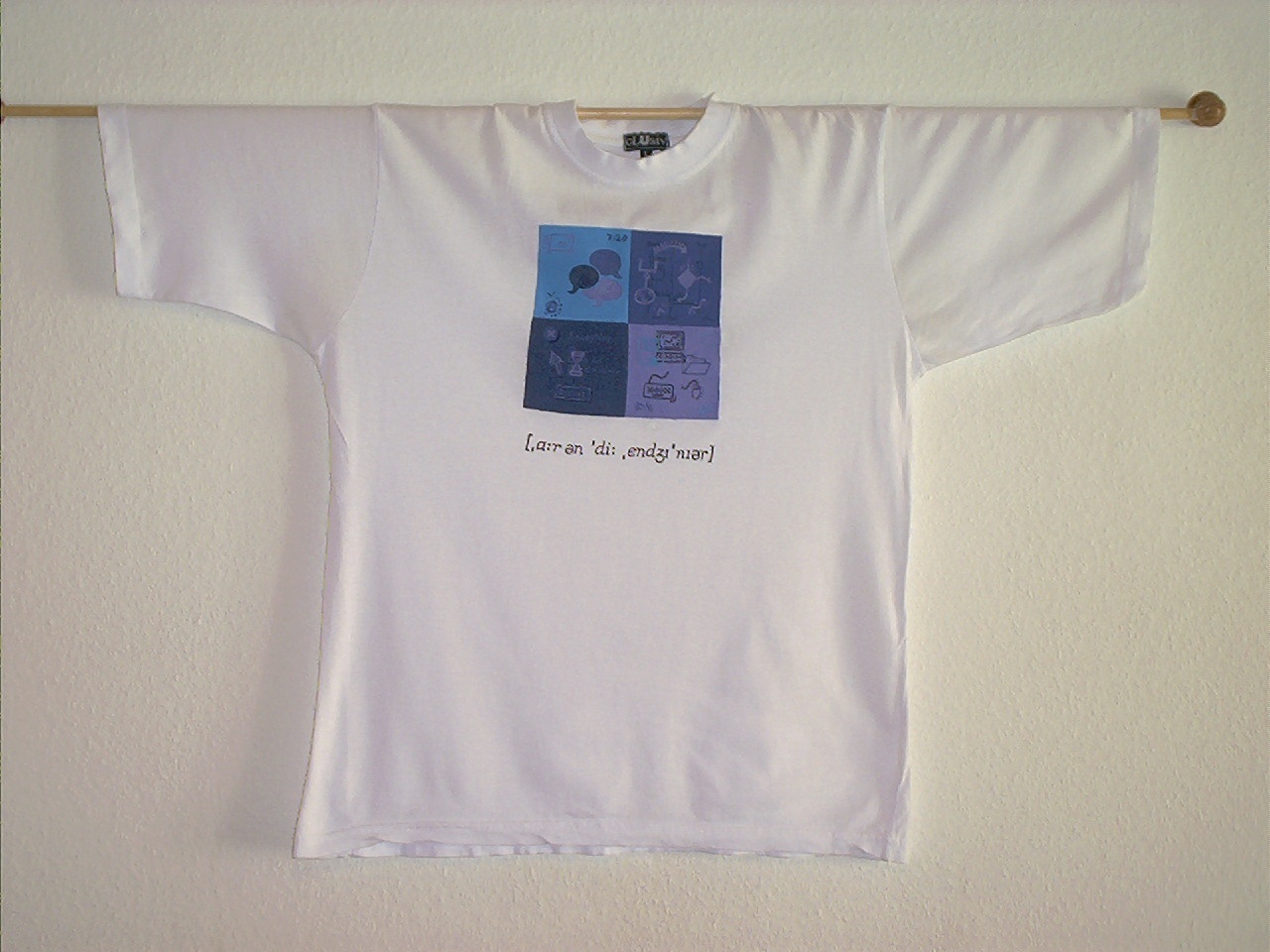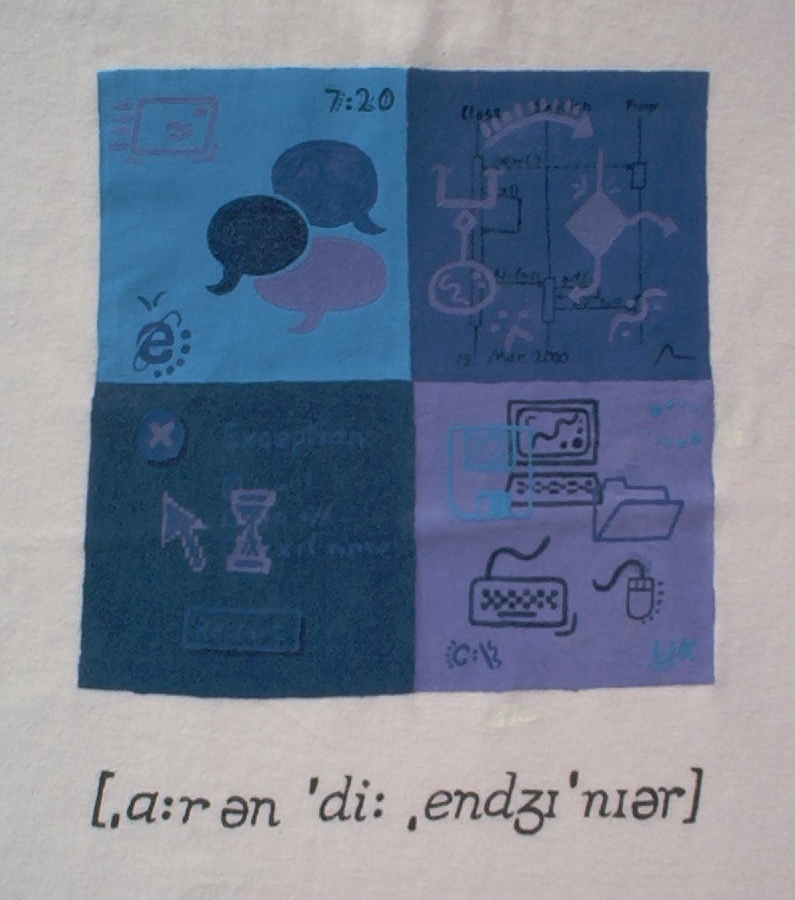 Note: These high-quality images take some time to load. Some images are sized to fit the page width, so try your browser's full-screen mode or resizing the browser window. If you want to view the picture in full detail and zoom into it, save the picture and use another imaging application to view it.
The
images
on this page by
Ingo Karkat
are licensed under a
Creative Commons Attribution-ShareAlike 3.0 Unported License
.