On the occasion of the Soccer World Cup 1994 in the USA, I wanted to recreate (and make fun of) the jersey of the German national team. For the national colors on the shoulders, it should look as if the colors are being washed away by the rain / sweat. For the player's number, I chose "00", which (in Germany) used to stand for the hotel room number of the restroom, and is widely associated with the toilet. Figuratively, it stands for "loser".
It is meant to ridicule the German national team, which - as the world champions since 1990 - did not perform exceptionally well at the preliminary matches. (Eventually, they reached the quarter finals.)
| | |
| --- | --- |
| date | Jul 1994 |
| time | 4 days |
| object | T-shirt |
| technique | |
This one uses a combination of airbrush and conventional brushes. The running national colors are done by airbrush (with some wavy stencils). The black numbers and text are painted with brushes, first through a stencil (which speeds things up), then some freehand follow-up treatment (e.g. the thin lines).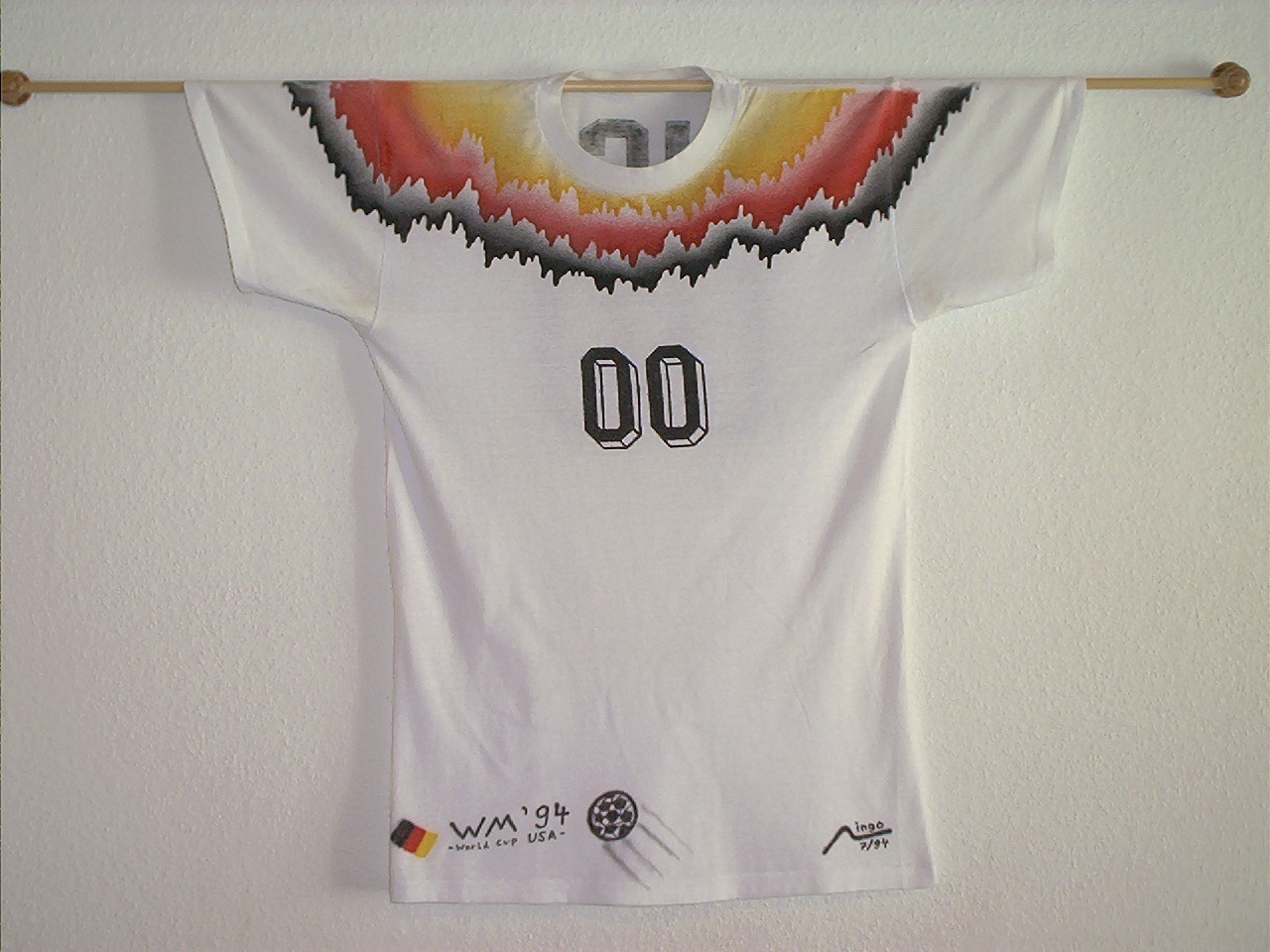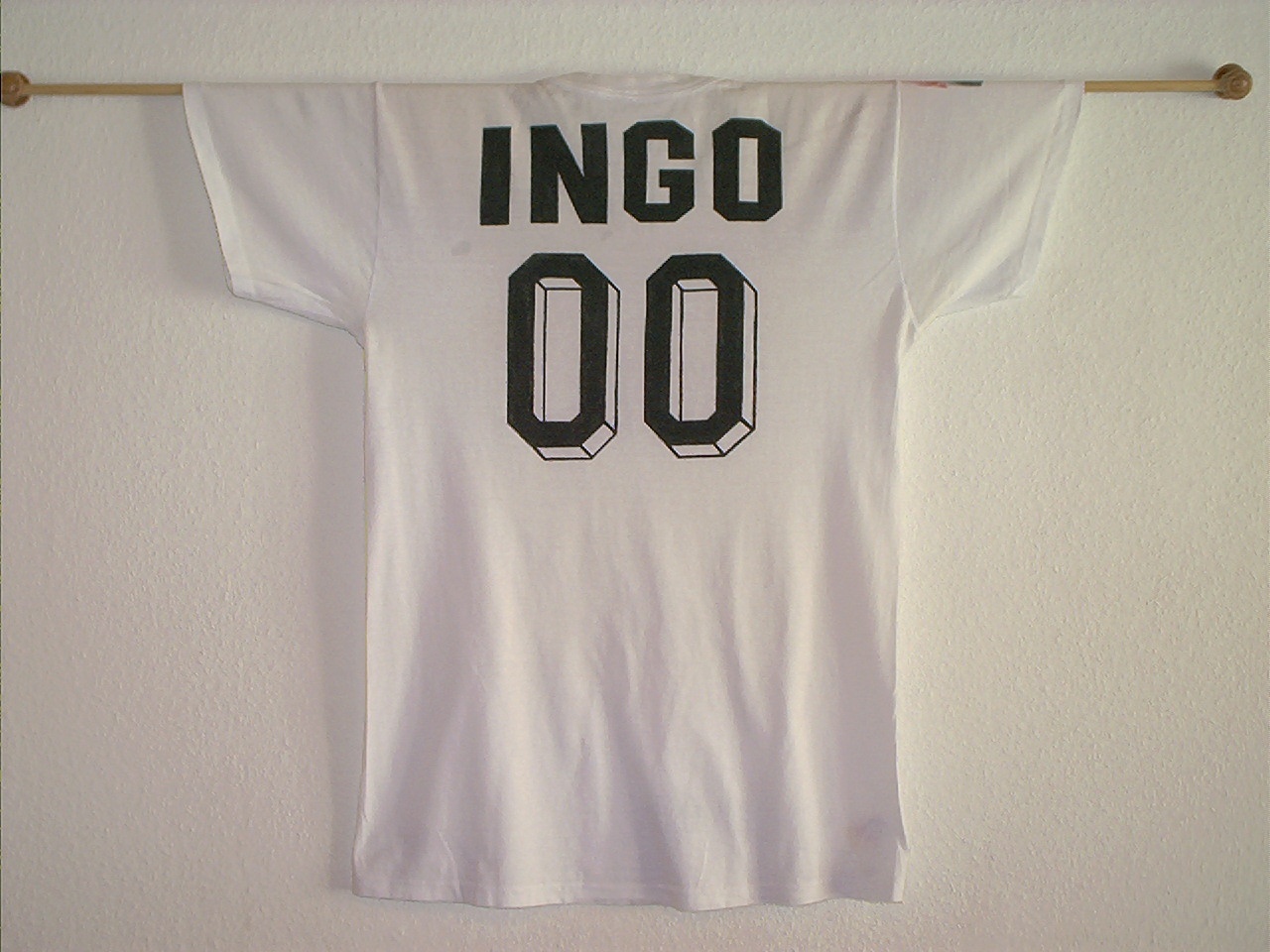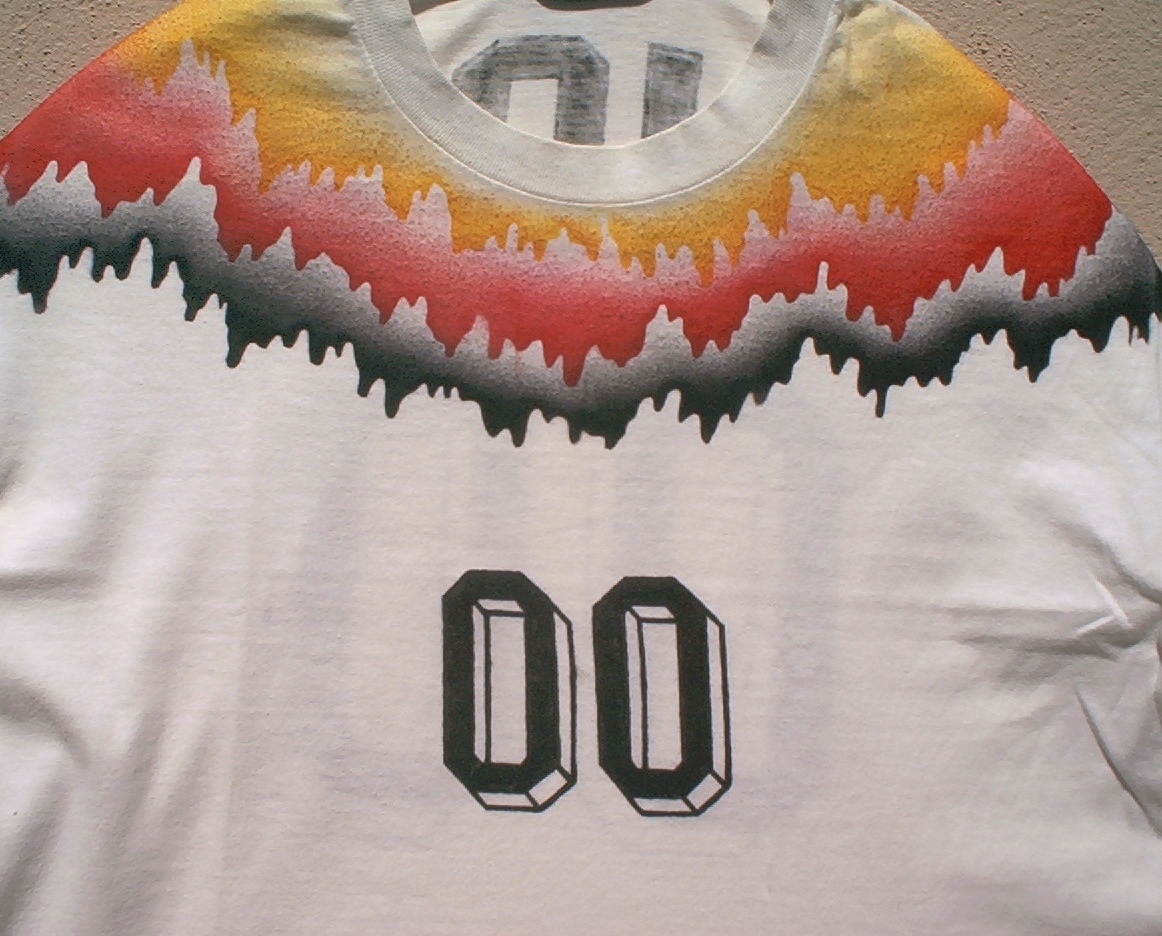 Note: These high-quality images take some time to load. Some images are sized to fit the page width, so try your browser's full-screen mode or resizing the browser window. If you want to view the picture in full detail and zoom into it, save the picture and use another imaging application to view it.
The
images
on this page by
Ingo Karkat
are licensed under a
Creative Commons Attribution-ShareAlike 3.0 Unported License
.