This is my first airbrush project, and the second of the "ingo" theme. I chose an ornamented "wooden" font for my first name on the front. For the back, I drew a tree, recreating the style of the letters.
| | |
| --- | --- |
| date | 1994 |
| time | 3 days |
| object | T-shirt |
| technique | |
As already noted, the text was written in a special computer font. I printed it twice, glued the printout on cardboard, and cut out the leaves on one sheet and the tree trunk on the other. I first brushed the trunk with two brown colors, then swapped the stencil and added the leaves with light and grass green. The same applies to the back.
As you can see in the front overview photo, I had started concluding each painting with a title, my ingologo signature and date information at the hem-line of the shirt. These are improvised in the same color and style of the main painting.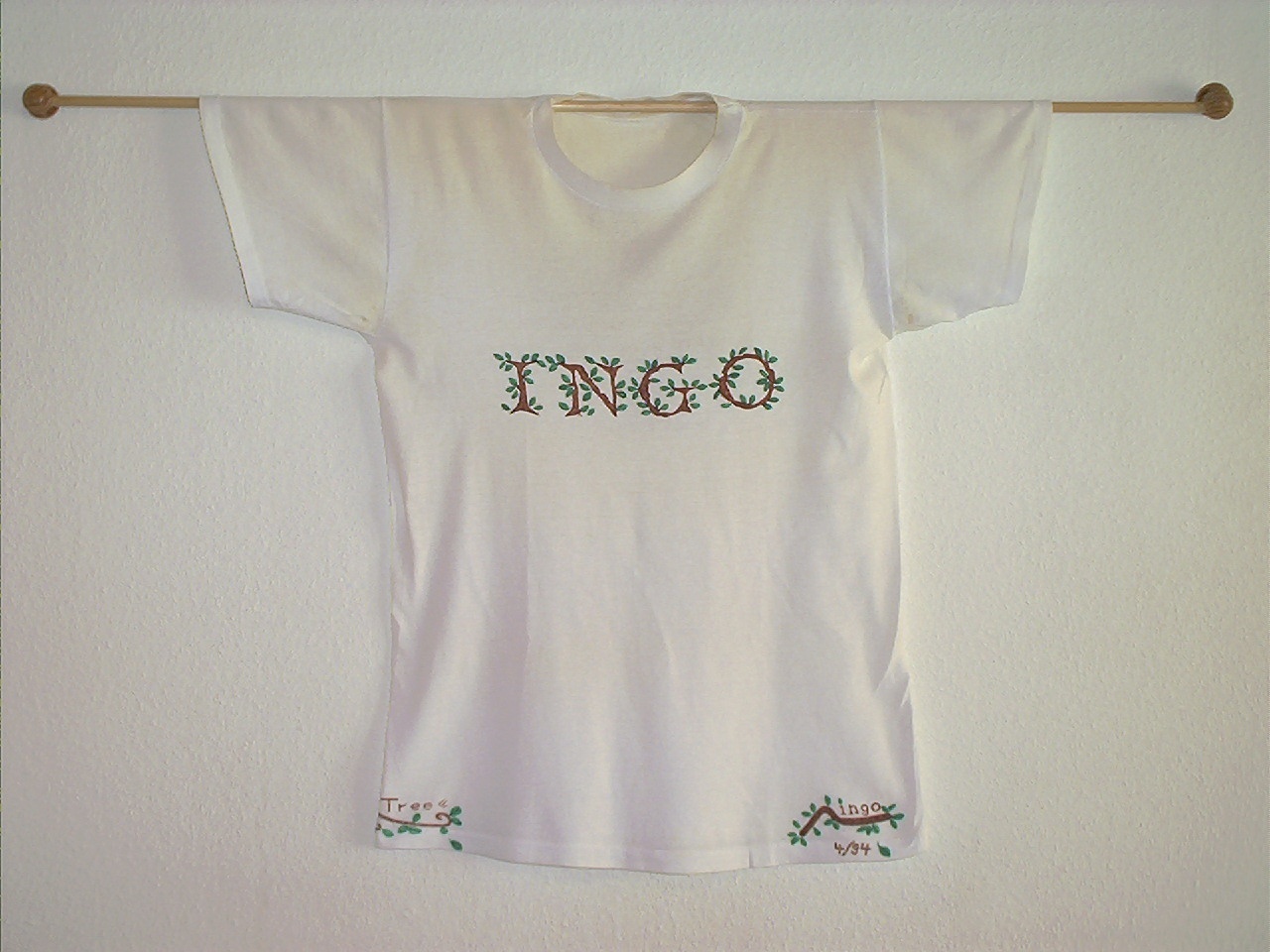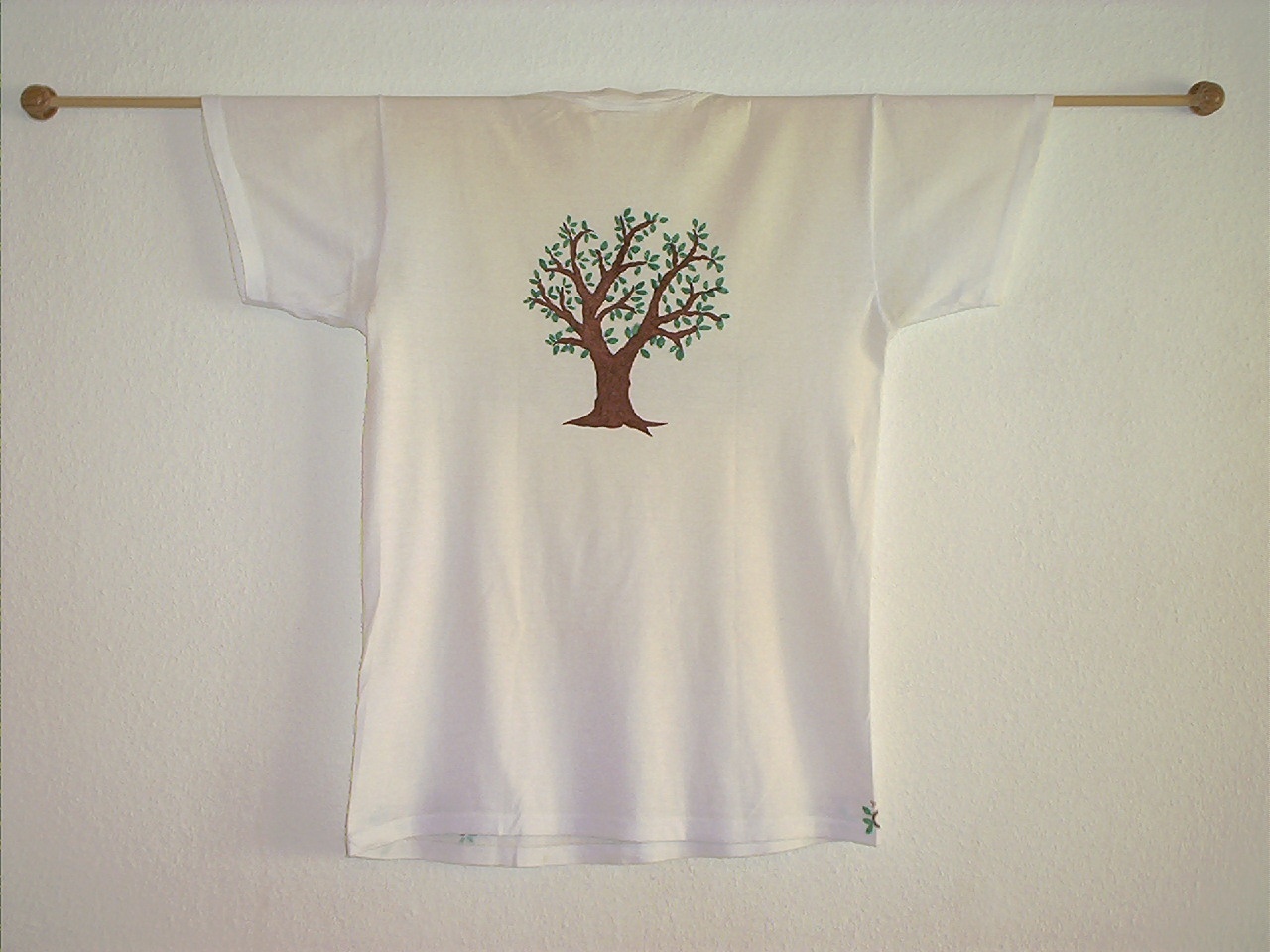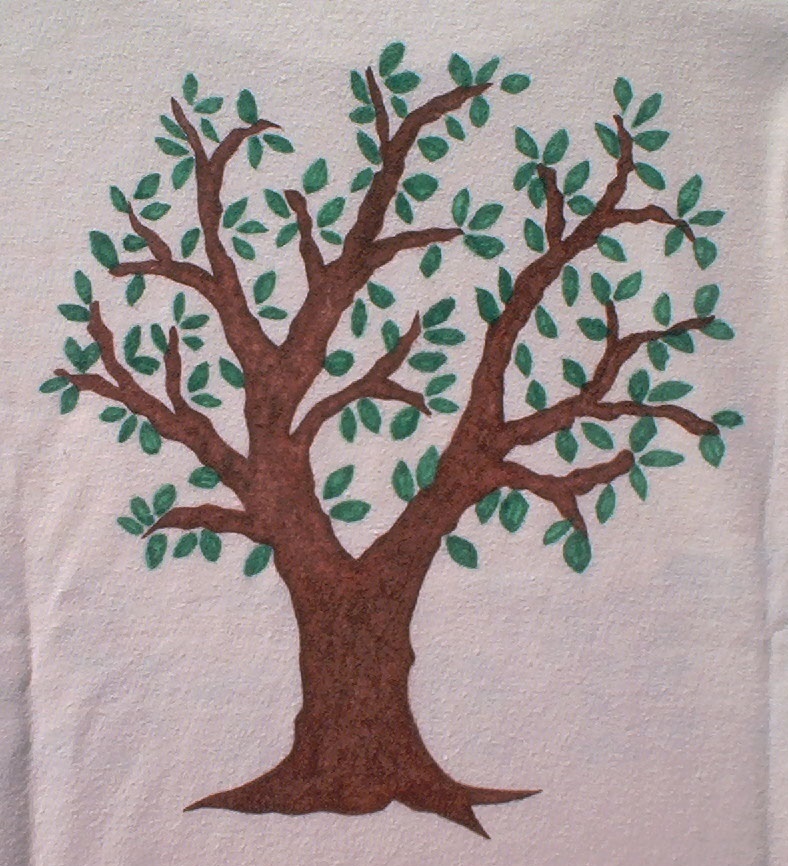 Note: These high-quality images take some time to load. Some images are sized to fit the page width, so try your browser's full-screen mode or resizing the browser window. If you want to view the picture in full detail and zoom into it, save the picture and use another imaging application to view it.
The
images
on this page by
Ingo Karkat
are licensed under a
Creative Commons Attribution-ShareAlike 3.0 Unported License
.