Taken from my daughter's Hello Kitty coloring book, we jointly transfered two easy but nice pages to T-shirts.
PS: I know that it's spelled barbecue; this is a pun (inspired by the BBQ abbreviation) on the bad Engrish translations of many (not just Japanese) products and manuals.
| | |
| --- | --- |
| date | 19-May-2013 |
| time | a few hours over 3 days |
| object | T-shirt |
| technique | |
In a first pass, I traced the heavy black lines from the coloring book with a pencil, and then painted the lines with a no. 1 brush. The next day, I assisted my daughter (by preparing and mixing the colors, and giving advice how to handle the brush) with her painting, and used up the remainders of the colors for a start with my own shirt, which I completed another day.
Because of the forgiving black lines, and because it's like coloring with pencils, my daughter was able to do the painting on her own without much help. This made her very proud of her work!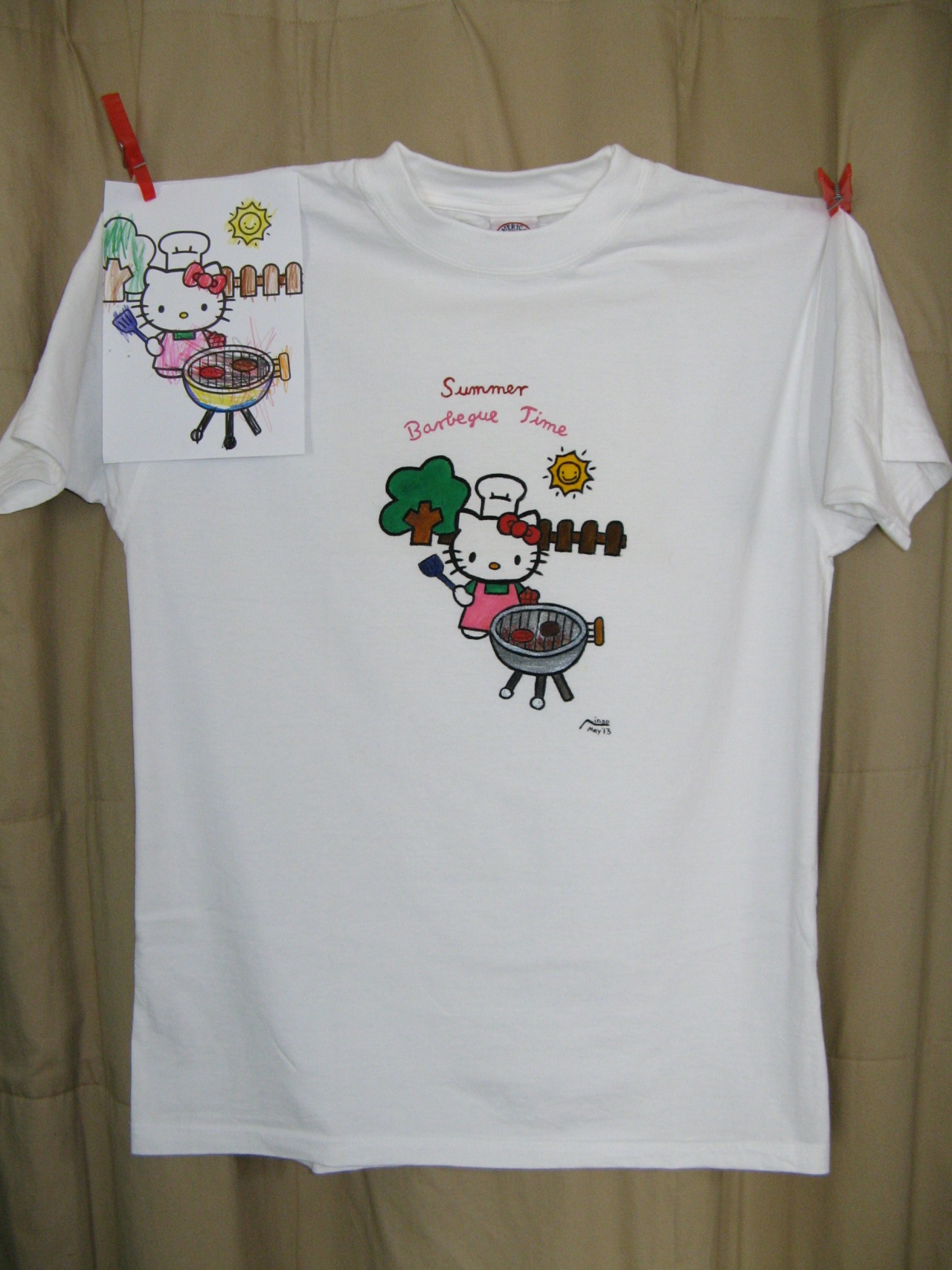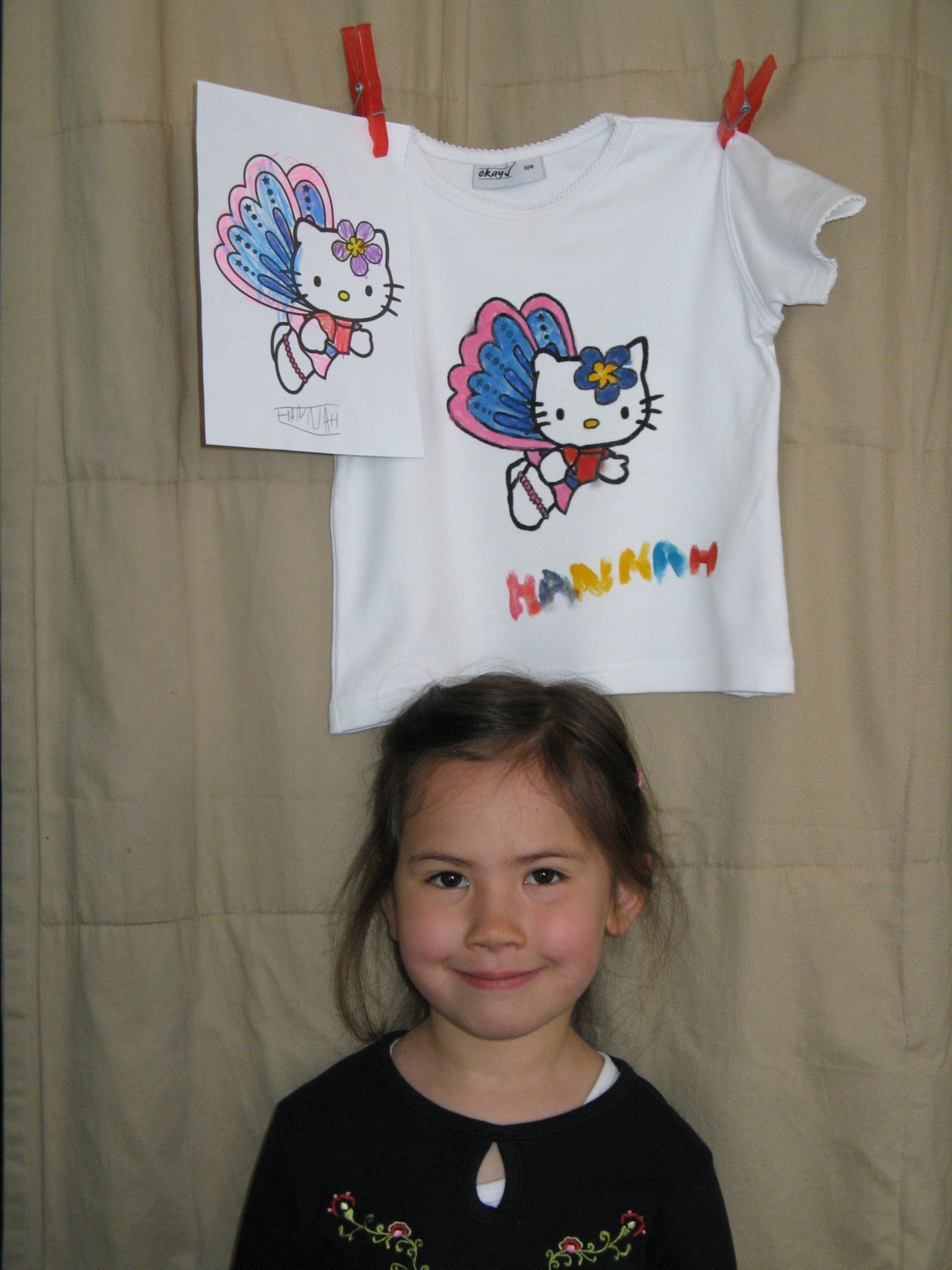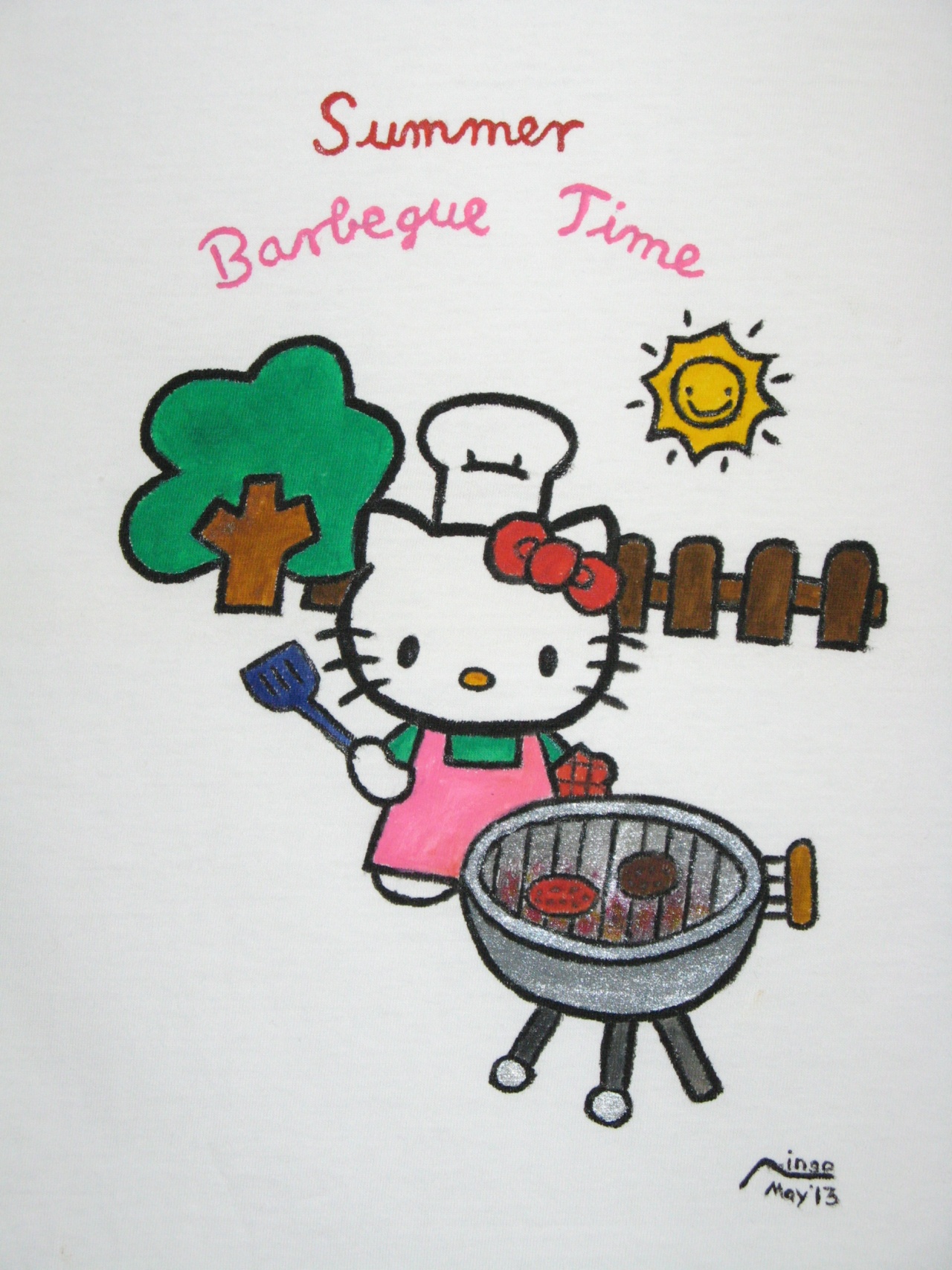 Note: These high-quality images take some time to load. Some images are sized to fit the page width, so try your browser's full-screen mode or resizing the browser window. If you want to view the picture in full detail and zoom into it, save the picture and use another imaging application to view it.
The
images
on this page by
Ingo Karkat
are licensed under a
Creative Commons Attribution-ShareAlike 3.0 Unported License
.