Now that my daughter is four years old, after an almost decade-long hiatus, I finally picked up painting again (fortunately, my colors all survived and have not gone dry!), because I can now paint together with her! (She's still mostly into watercolor, but has tried textile painting, too.)
| | |
| --- | --- |
| date | 03-Mar-2012 |
| time | 1 hour |
| object | T-shirt |
| technique | |
I still don't have time for planning or preparation, this has to happen on a moment's notice. Therefore, I limit myself to a few colors and freehand painting, and just improvise. I started with the front, made up a font face and used a silly name (Ninjin means carrot in Japanese), and turned that into a logo. The colors dried almost immediately, I was warmed up, my daughter was still busy, so I just turned the shirt around to tackle the back side.
At the time, the news was abuzz with Iran's nuclear program, threats by Israel and the U.S., talk of UN and EU sanctions. I ad-libbed on the Iran - Uranium (Uran in German) word play, added some more related phrases, and finally threw in the nuclear symbol and the U.S. flag to make this more visually appealing.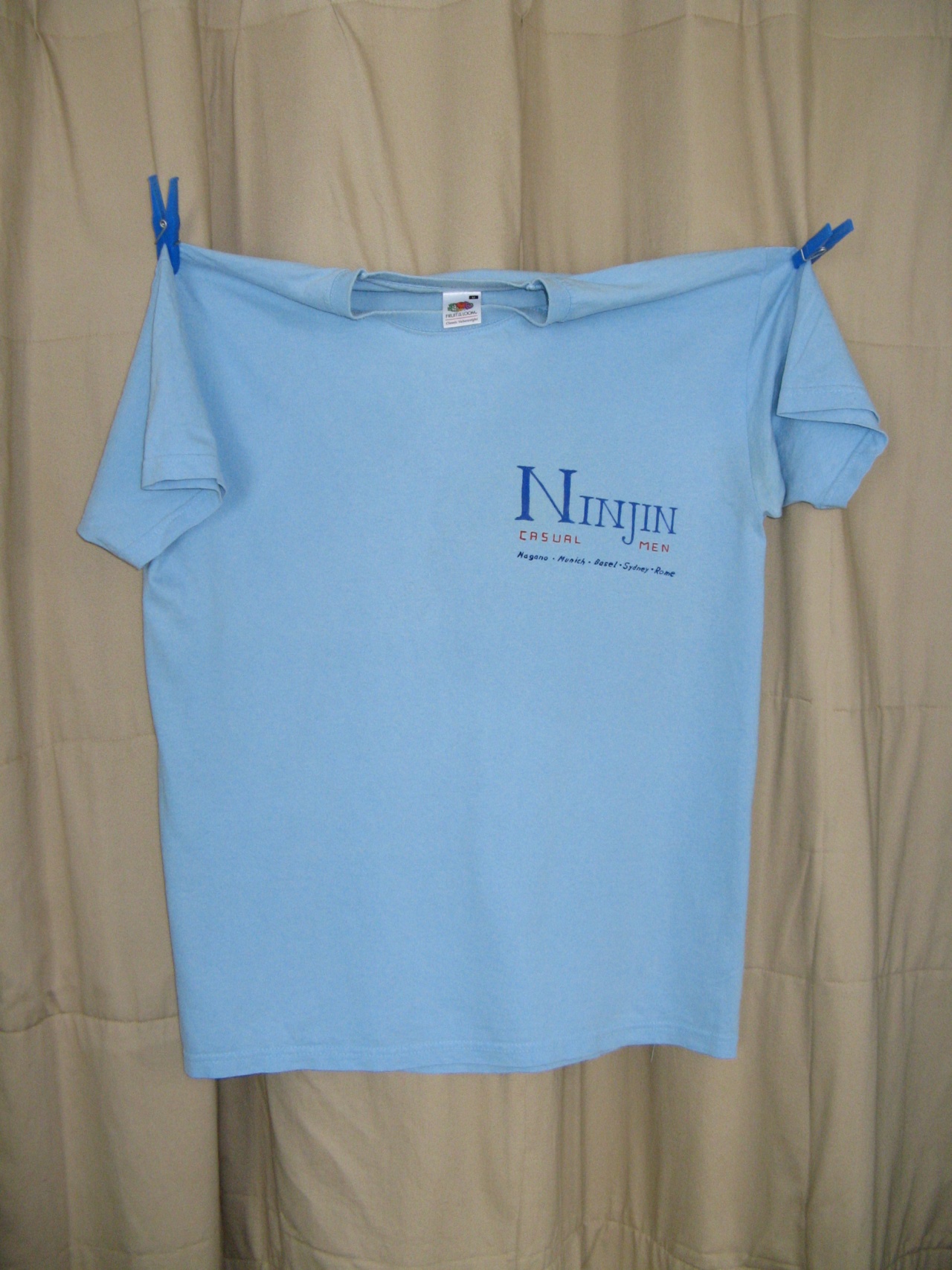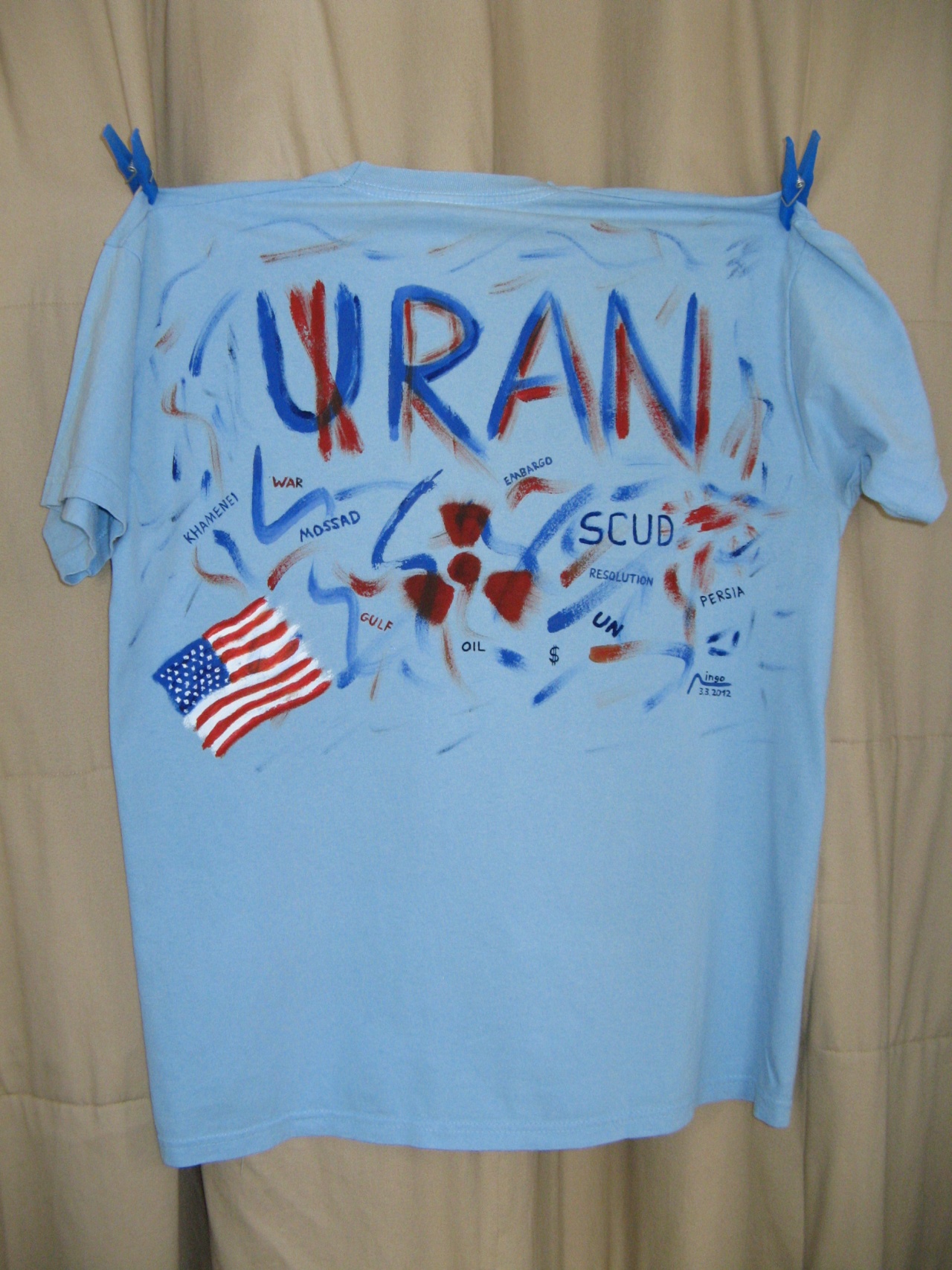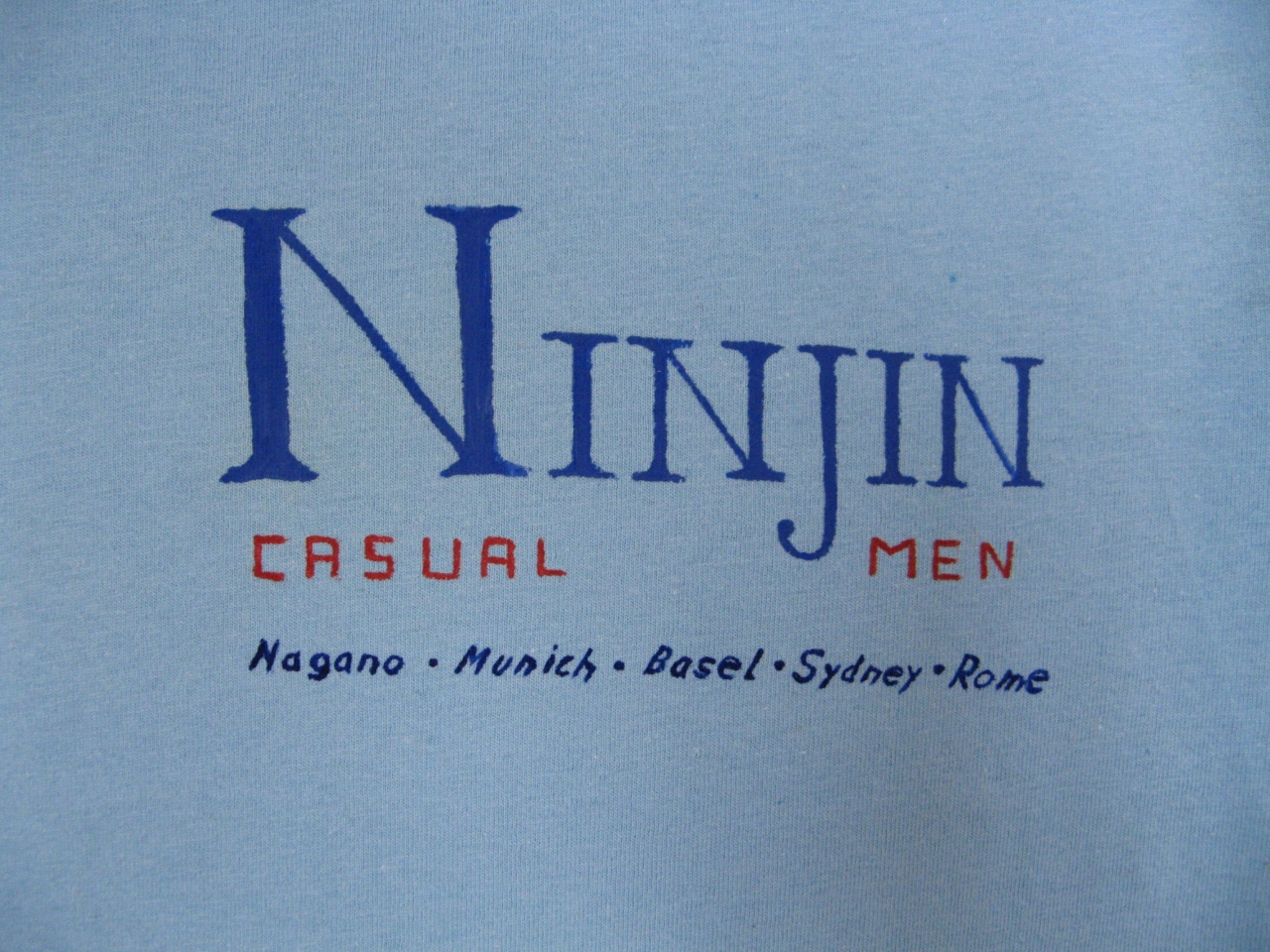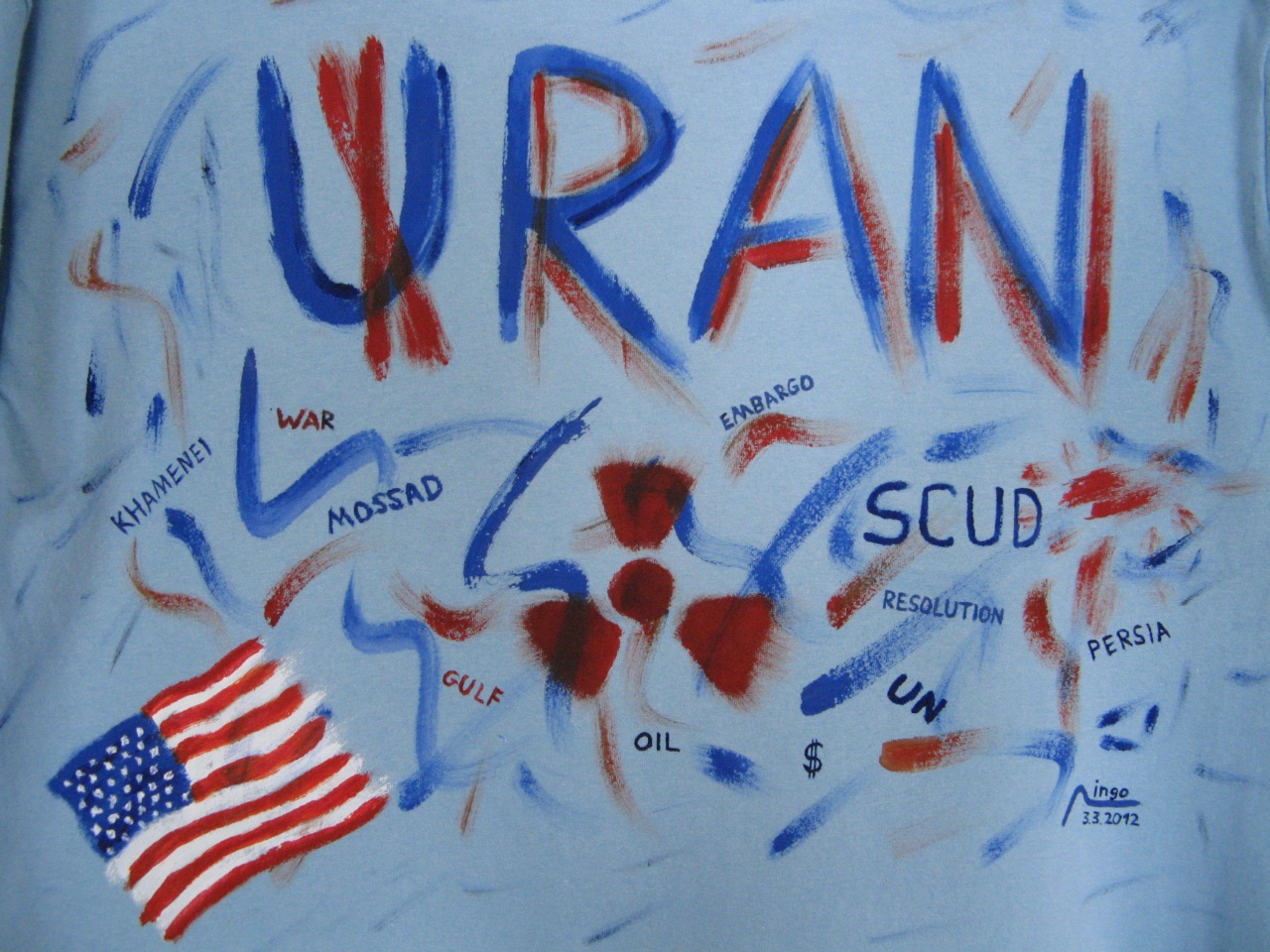 Note: These high-quality images take some time to load. Some images are sized to fit the page width, so try your browser's full-screen mode or resizing the browser window. If you want to view the picture in full detail and zoom into it, save the picture and use another imaging application to view it.
The
images
on this page by
Ingo Karkat
are licensed under a
Creative Commons Attribution-ShareAlike 3.0 Unported License
.