My girlfriend Yuko and I were about to visit her sister in England, who only in January had given birth to a baby boy. I suggested that for a present, we buy a baby shirt which I would paint with his name and a little children's motive.
| | |
| --- | --- |
| date | 12-Jun-2005 |
| time | 1 day |
| object | baby T-shirt |
| technique | |
I soon found a suitable picture in my archive of magazine scraps, where I only had to change the children's expressions from angry to happy. (The illustration is about daddy's control of the TV programme.) Because the scrap's scaling fit the size of the baby shirt, I was able to slid the original illustration underneath the shirt and coarsely trace the outline of the motive. Then I did a freehand painting of the motive, carefully trying to reproduce the original colors.
I placed the baby's name underneath, randomly making up the style and font of the letters. To balance the inadvertent tilting of the letters to the right, I finally added some additional visual elements (a present, pretzel and sugar cane) to balance the painting and to provide a space to place my sign.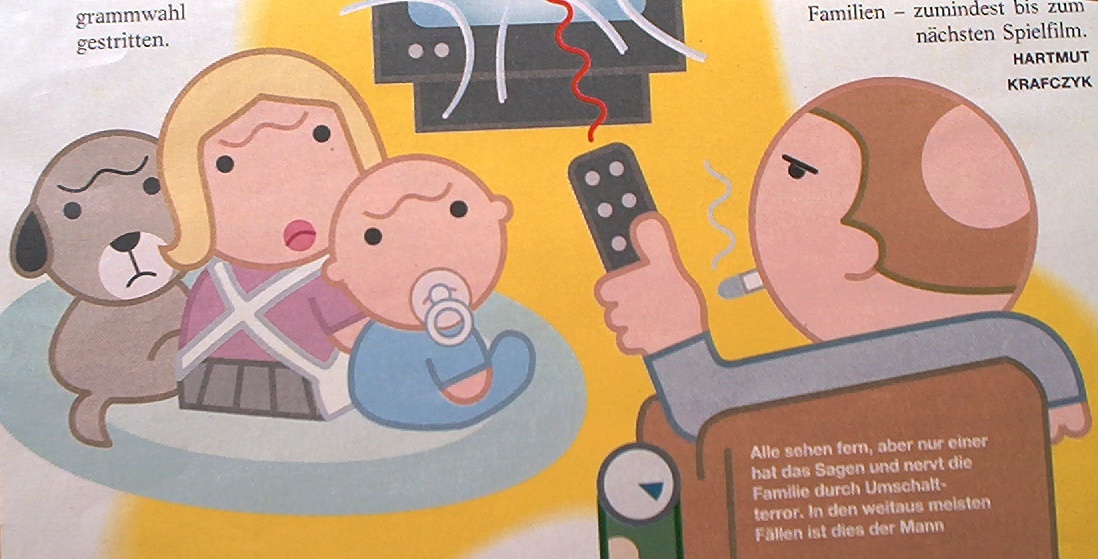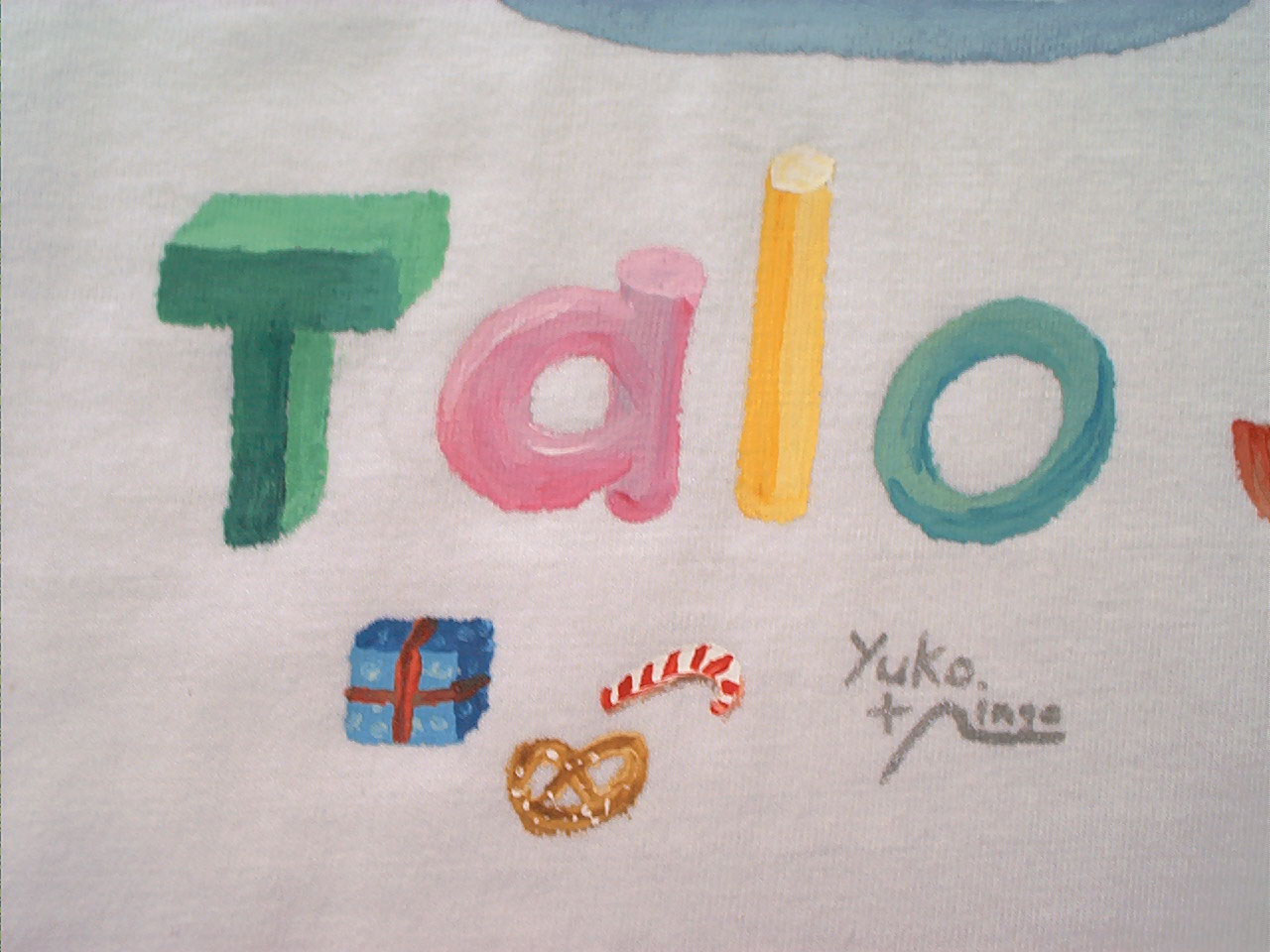 Note: These high-quality images take some time to load. Some images are sized to fit the page width, so try your browser's full-screen mode or resizing the browser window. If you want to view the picture in full detail and zoom into it, save the picture and use another imaging application to view it.
The
images
on this page by
Ingo Karkat
are licensed under a
Creative Commons Attribution-ShareAlike 3.0 Unported License
.