Marketing material can be a terrific source for nice T-shirts. When I saw this IBM ad, I realized that these guys have already done all the preparations: I just had to take a dark blue T-shirt, and apply the design.
| | |
| --- | --- |
| date | 30 Mar 2002 |
| time | 1 day |
| object | dark blue T-shirt |
| technique | |
Because I am trying to improve my freehand skills, and you cannot use a shine-through template (it's even difficult to sketch with a black pen), I made a compromise: I just cut a stencil for the rounded boxes, and did the interior freehandedly (which is easy, since the boxes provide a frame for correct placement and sizing).
For the red box, I first applied thin layer of a mixture of 75% white and only 25% red to achieve the necessary opacity. In a second pass, I intensified the red color with a mix that contained only some white.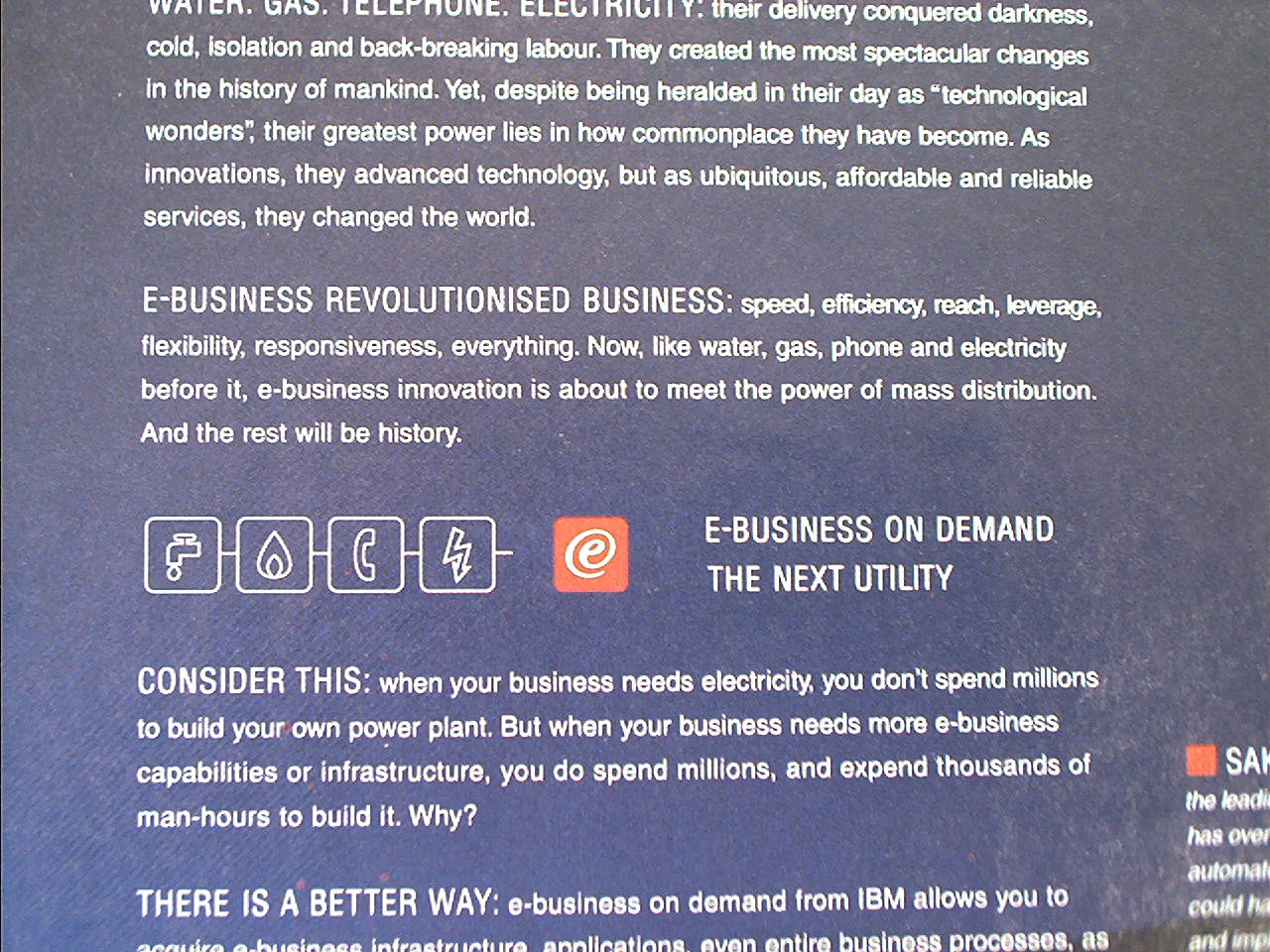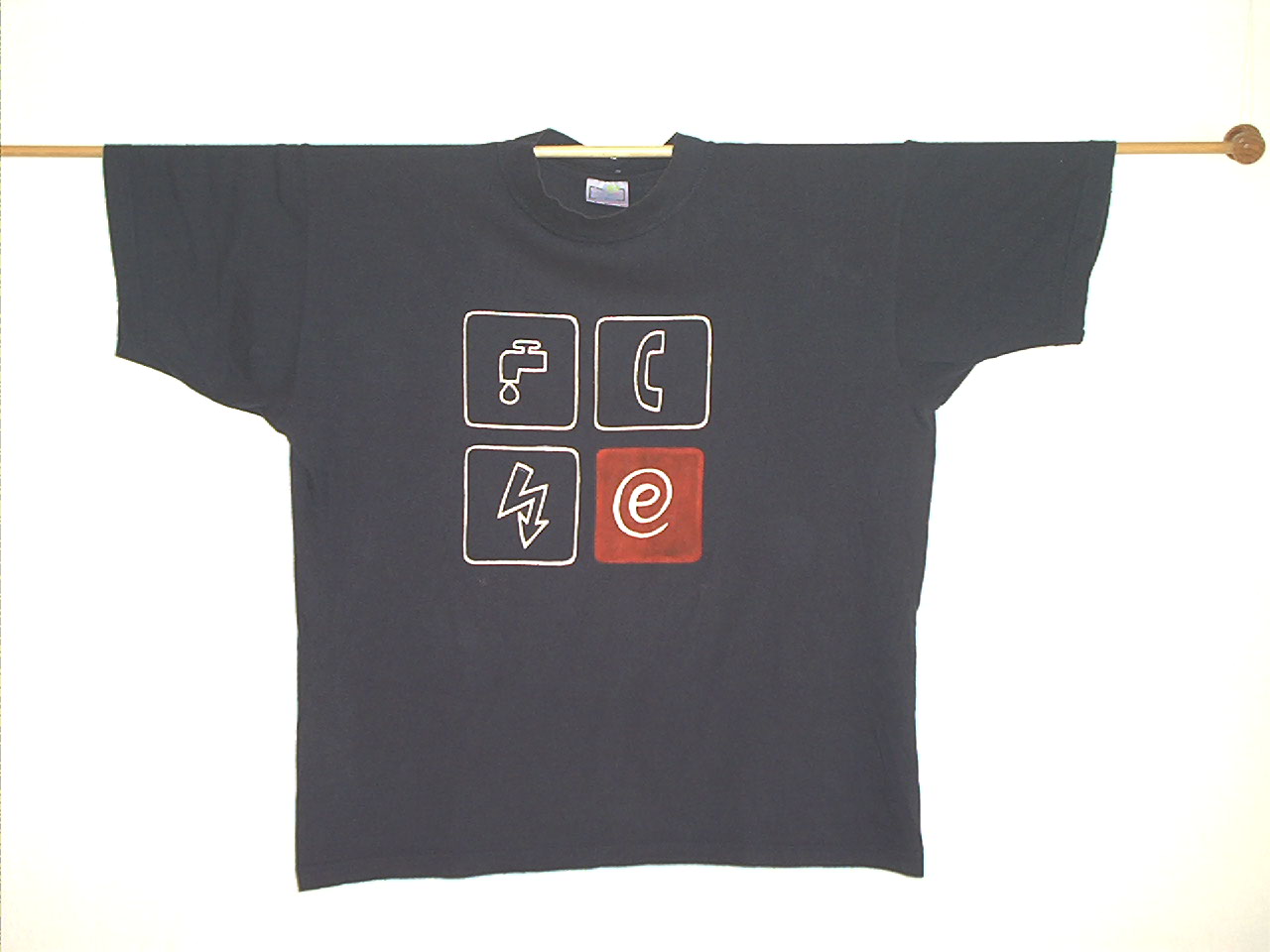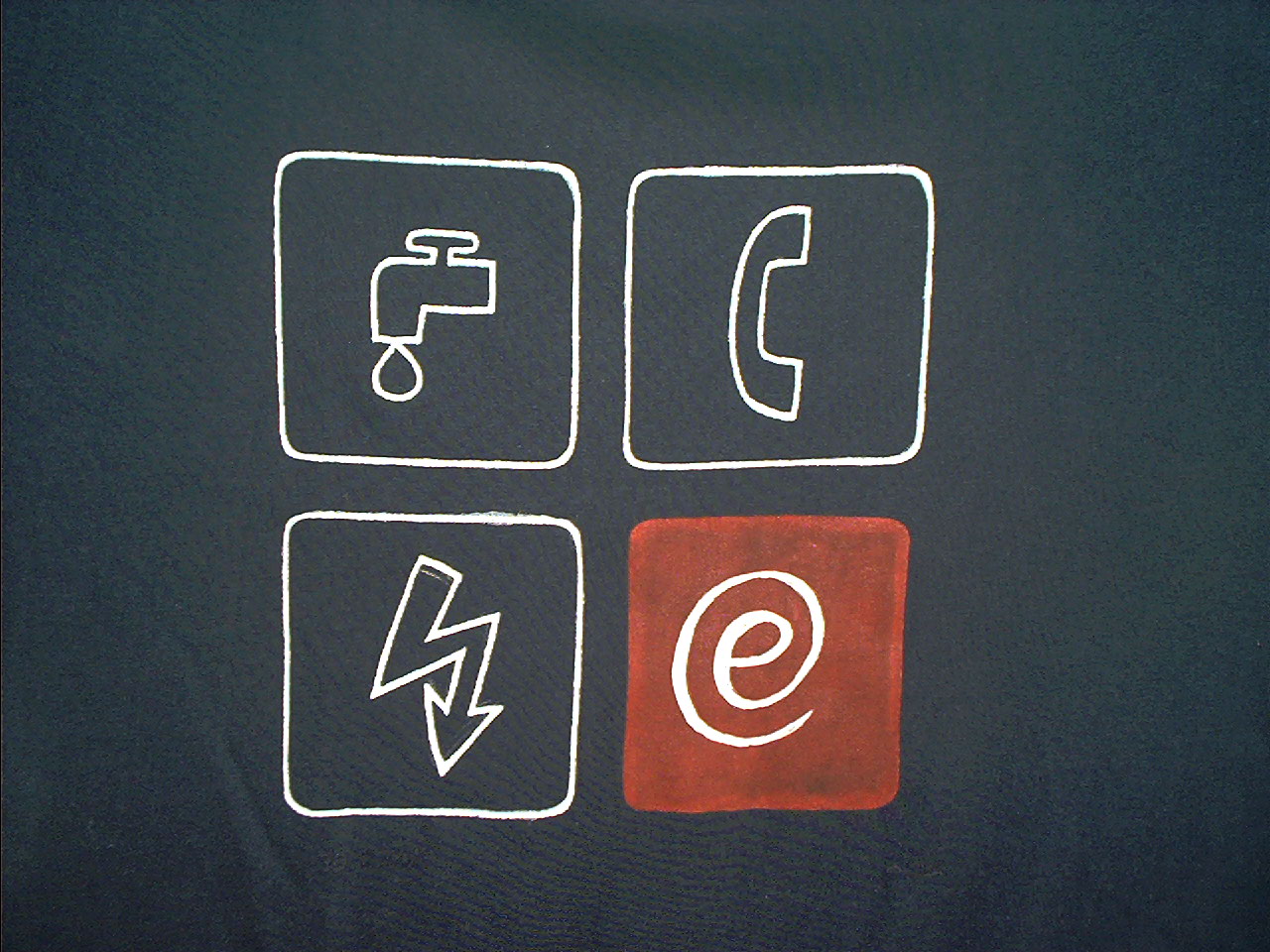 Note: These high-quality images take some time to load. Some images are sized to fit the page width, so try your browser's full-screen mode or resizing the browser window. If you want to view the picture in full detail and zoom into it, save the picture and use another imaging application to view it.
The
images
on this page by
Ingo Karkat
are licensed under a
Creative Commons Attribution-ShareAlike 3.0 Unported License
.