This is my second project that is based entirely on computer clipart (see sources below). Due to the mainly dark colors of the objects involved, I was able to use a non-white canvas. In fact, the beige matches the color of sand and skin and it reminds me of ancient excavation sites.
The idea of the fastfood menu (combining Greek traditional cuisine with modern American way of eating) came only late in the project. At first I just wanted to paint a large, richly ornamented tree on the back of the shirt, having in mind a family tree. When I finally had the idea, everything fit into it: The birds on the front representing various chicken meals, the people on the back depicting waiters who enumerate the meals and their prices.
| | |
| --- | --- |
| date | Nov 1999 |
| time | 12 days |
| object | beige cotton shirt |
| technique | |
With this non-white (i.e. non-transparent) background, I once again used the iron-on transfer pen to copy a sketch to the shirt. I started with the treetop's branches. Then I freehandedly added the leaves and other decorations.
I did not sketched the Greek texts in its entirety. Instead, I punched little holes through a printout at distinctive places of each letter. Then I put the paper on the cotton and pierced an ink pen through the holes. Now, I had a rough sketch of the outer limits of each letter, which avoids painting ever larger letters or changing the spacing between single letters.
To create the weather-beaten stone balloons, I first painted the outlines and contained Greek text. Then, using strongly thinned paint, I applied grey and brown strokes. I diluted these colors with spirit instead of water to avoid runny colors (spirit evaporates much faster than water).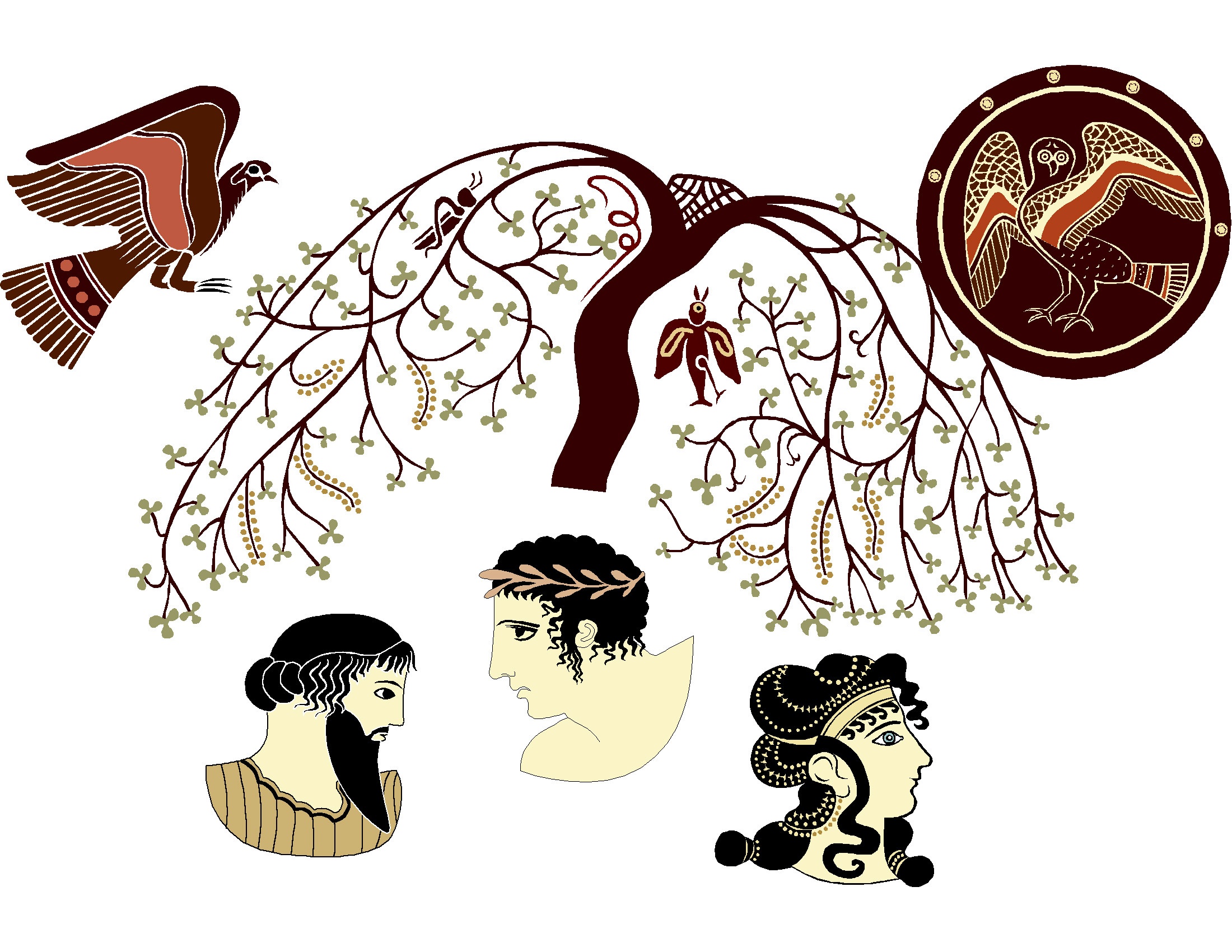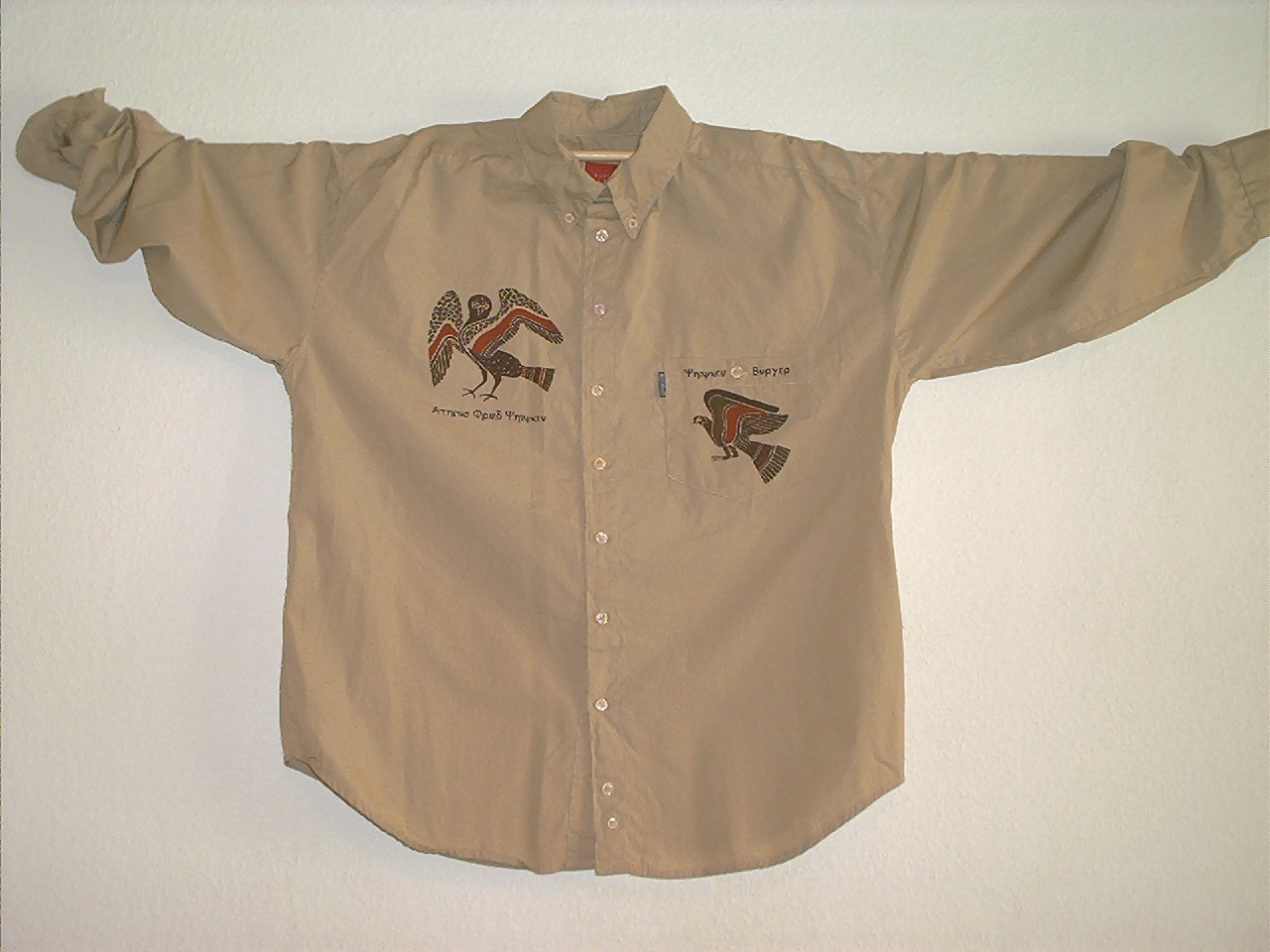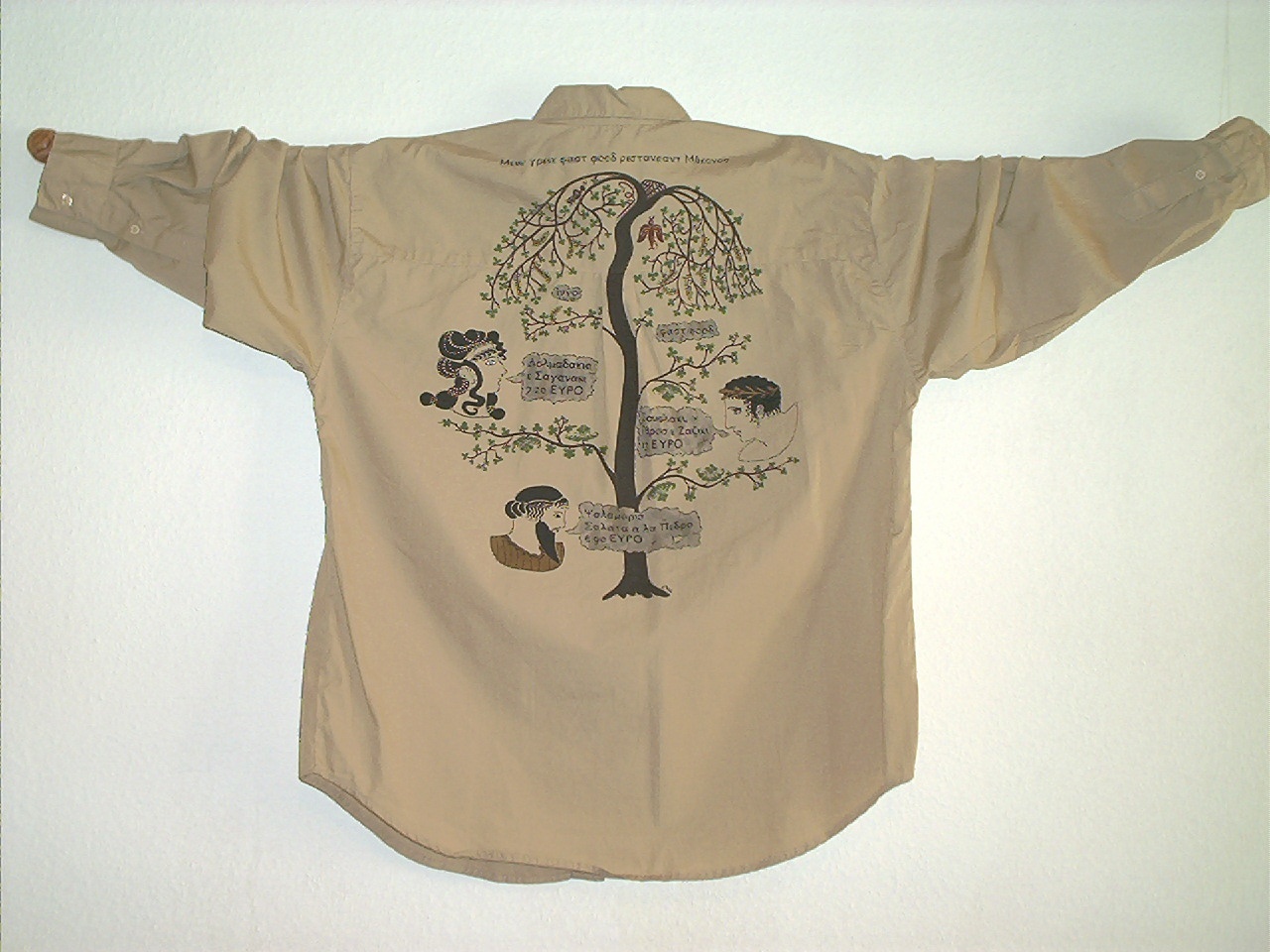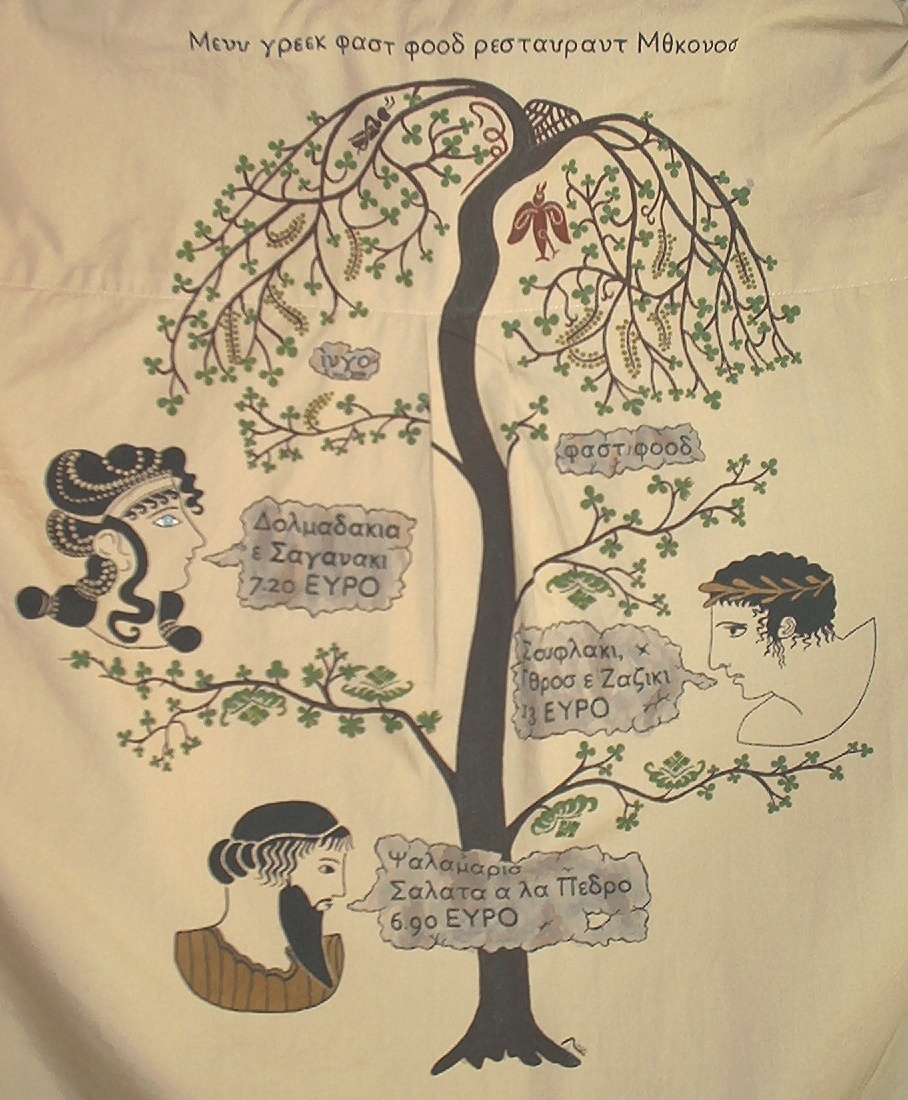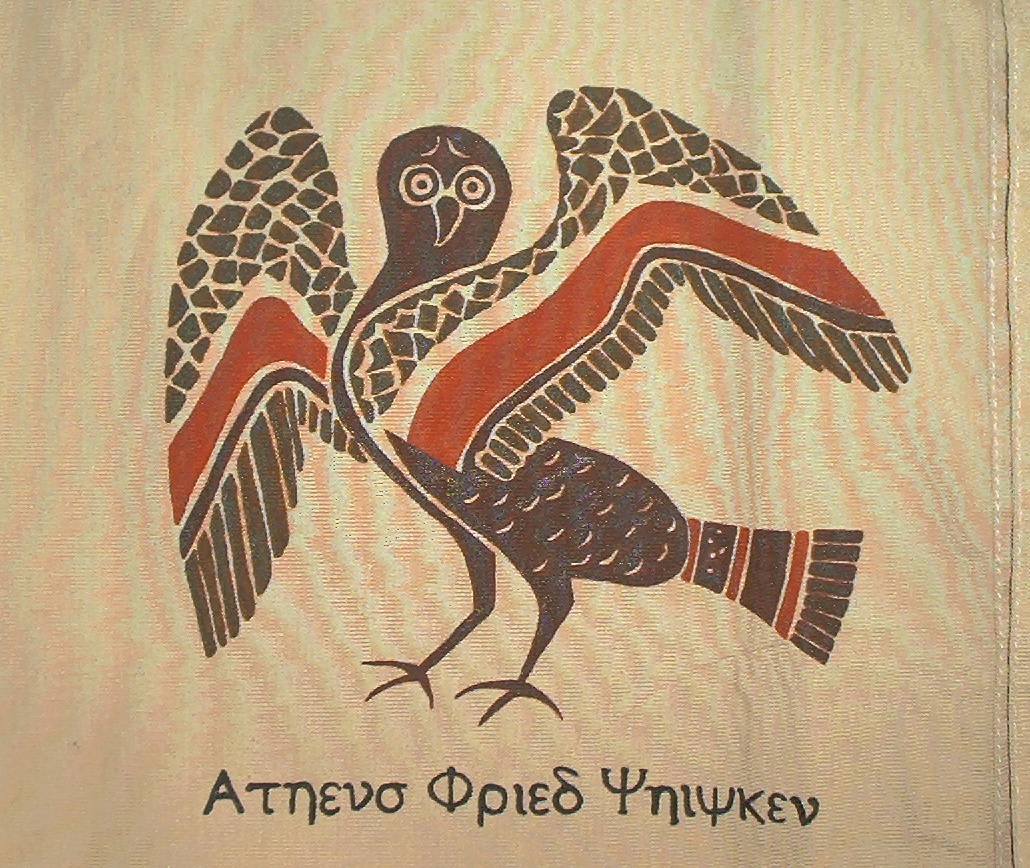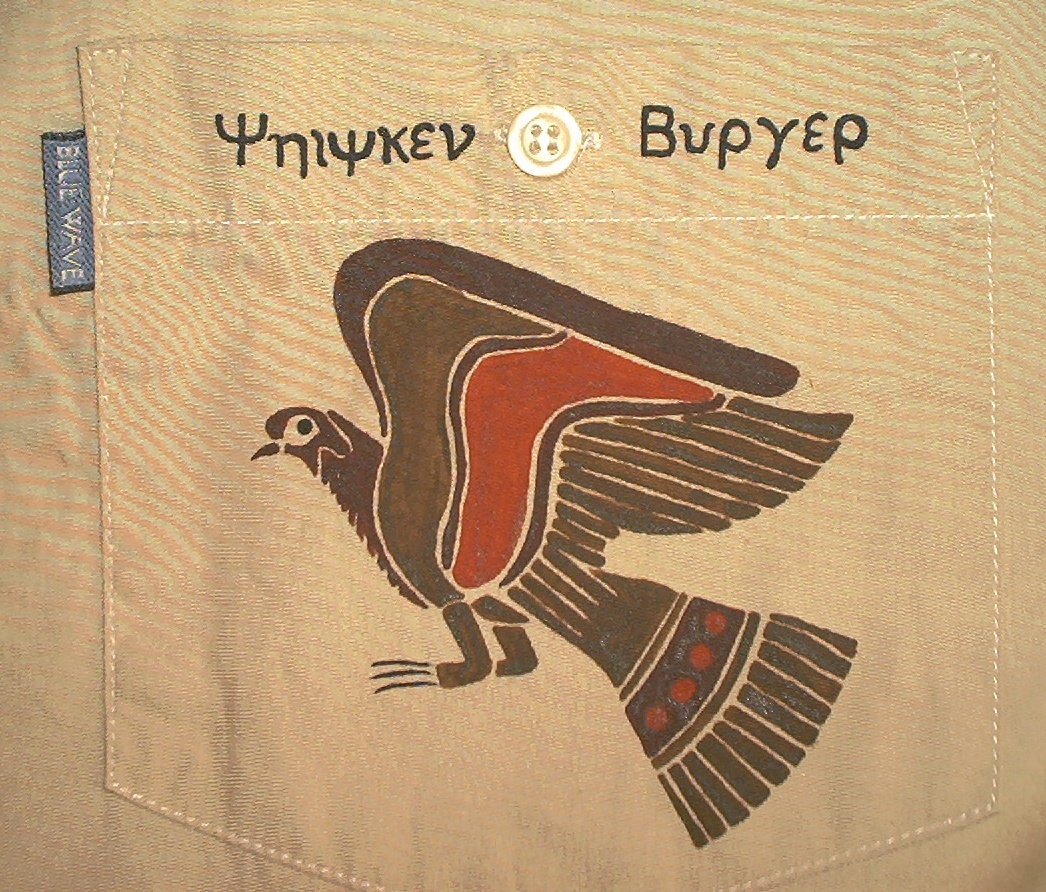 Note: These high-quality images take some time to load. Some images are sized to fit the page width, so try your browser's full-screen mode or resizing the browser window. If you want to view the picture in full detail and zoom into it, save the picture and use another imaging application to view it.
The
images
on this page by
Ingo Karkat
are licensed under a
Creative Commons Attribution-ShareAlike 3.0 Unported License
.