There is a box of "Persil Megaperls™" washing-detergent standing on top of my washing-machine. I've been looking at the great design for quite some time, and I'm especially fascinated by the transparent hole in the middle of the box, through which you can see the detergent powder. A T-shirt with such a small round hole through which you can see the belly would be a striking. Finally, I also made a pun on the brand name and product information. "Brasil Megakerls" means Brasilian tough guy.
| | |
| --- | --- |
| date | 20 Feb 1997 |
| time | 3 days |
| object | T-shirt |
| technique | and iron-on transfers |
First of all, I hand-stitched the hole. Using a cardboard stencil, I started with the text. For the jagged green-yellow lines, I used adhesive plastic foil to mask parts of the background.
The rest of this "hybrid" painting was done by computer printouts on iron-on transfer paper. The small text, the "30° 60° 90°" and the "ingo" label were set in Micrografx™ Draw. It would have been too much effort to cut stencils for these small parts, and the letters would have been barely readable. With the computer, it was possible to add various marketing slogans, which were placed on the shoulders and lower hemlines.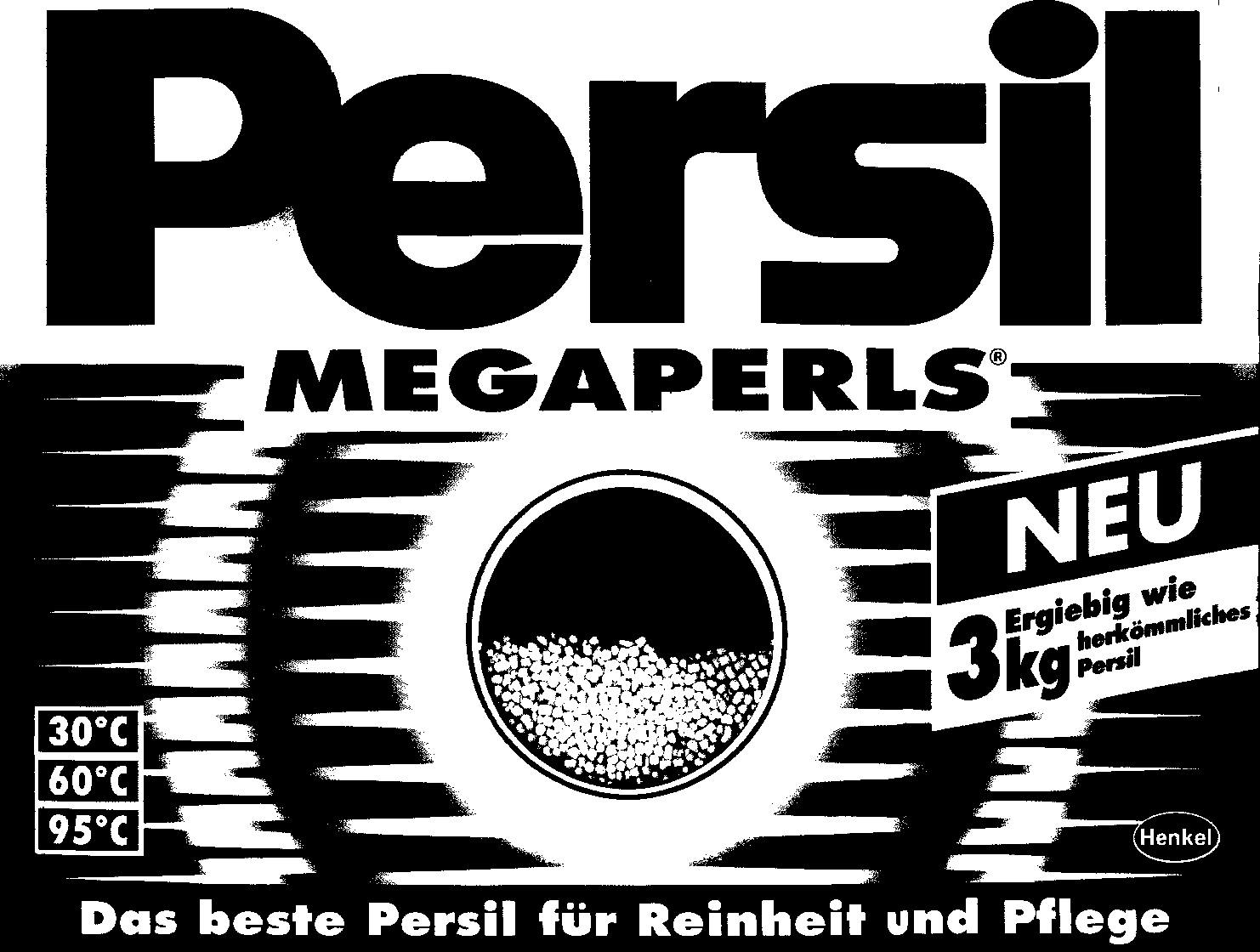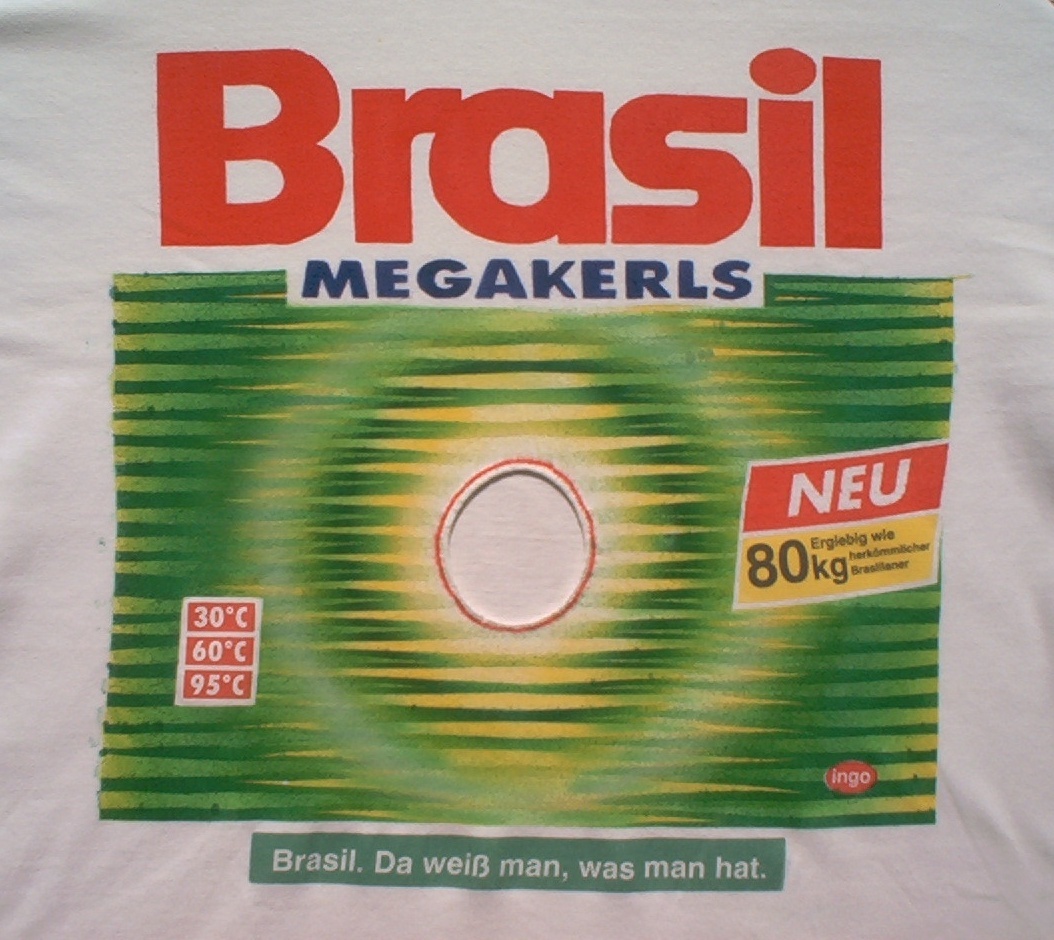 Note: These high-quality images take some time to load. Some images are sized to fit the page width, so try your browser's full-screen mode or resizing the browser window. If you want to view the picture in full detail and zoom into it, save the picture and use another imaging application to view it.
The
images
on this page by
Ingo Karkat
are licensed under a
Creative Commons Attribution-ShareAlike 3.0 Unported License
.