Long ago, on my C64 home computer, I had a nice bitmap of the Top Gun logo and three fighters, with the sun glowing near the horizon. I was reminded of it by a picture in an airbrush magazine (shown below in the sources section). The background colors and sunlight, this hot summer evening atmosphere perfecly resembled my Top Gun picture. I only had a crude grey dot-matrix printout from my old home computer left over, but that was enough to reproduce the scenery and logo.
I started with the central Top Gun logo, using paper and plastic foil stencils to reproduce the various chrome parts. Next came the three silhouettes of the figher jets, done with another cardboard stencil. The logo was masked with adhesive plastic foil before I started on the background that was done entirely freehand, top-down. My last step was adding white highlights on the dark rocks.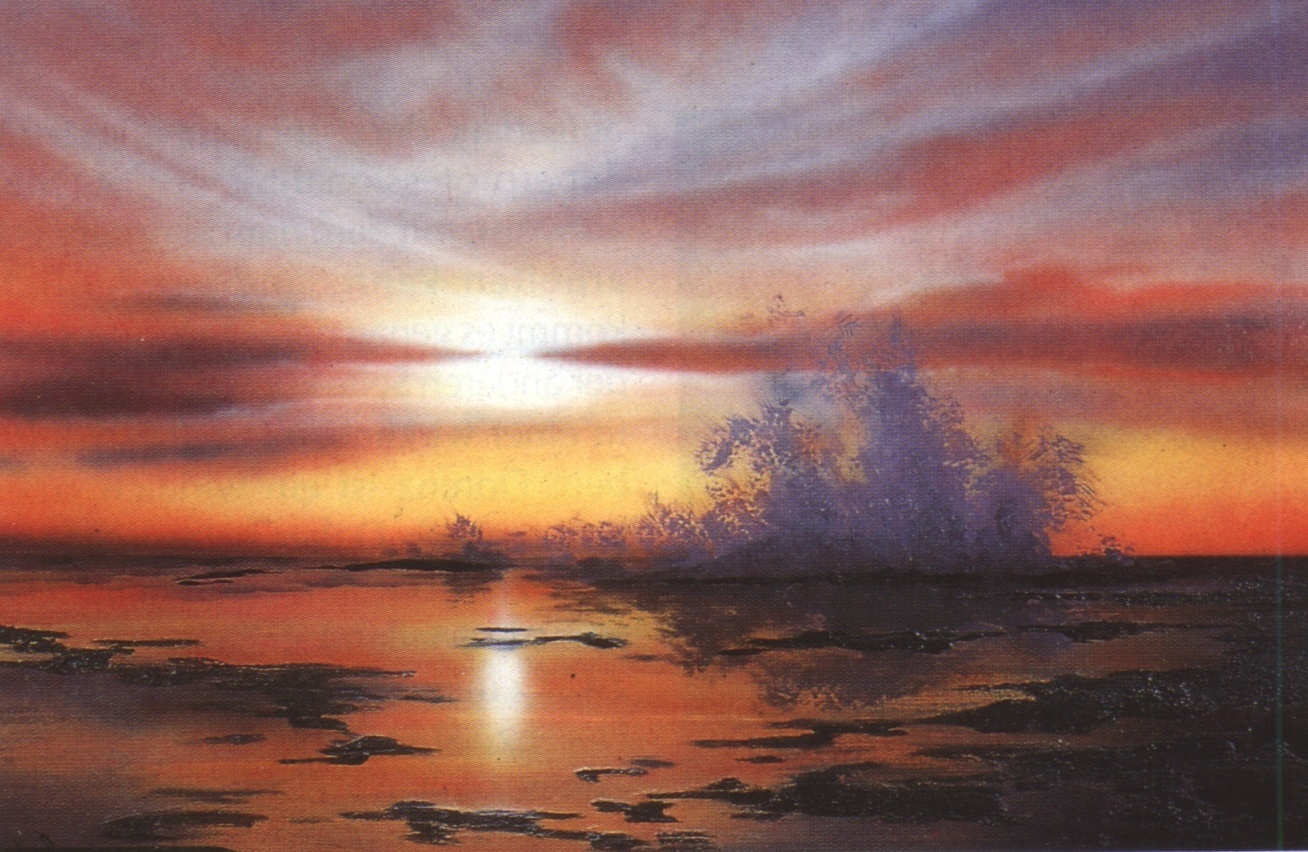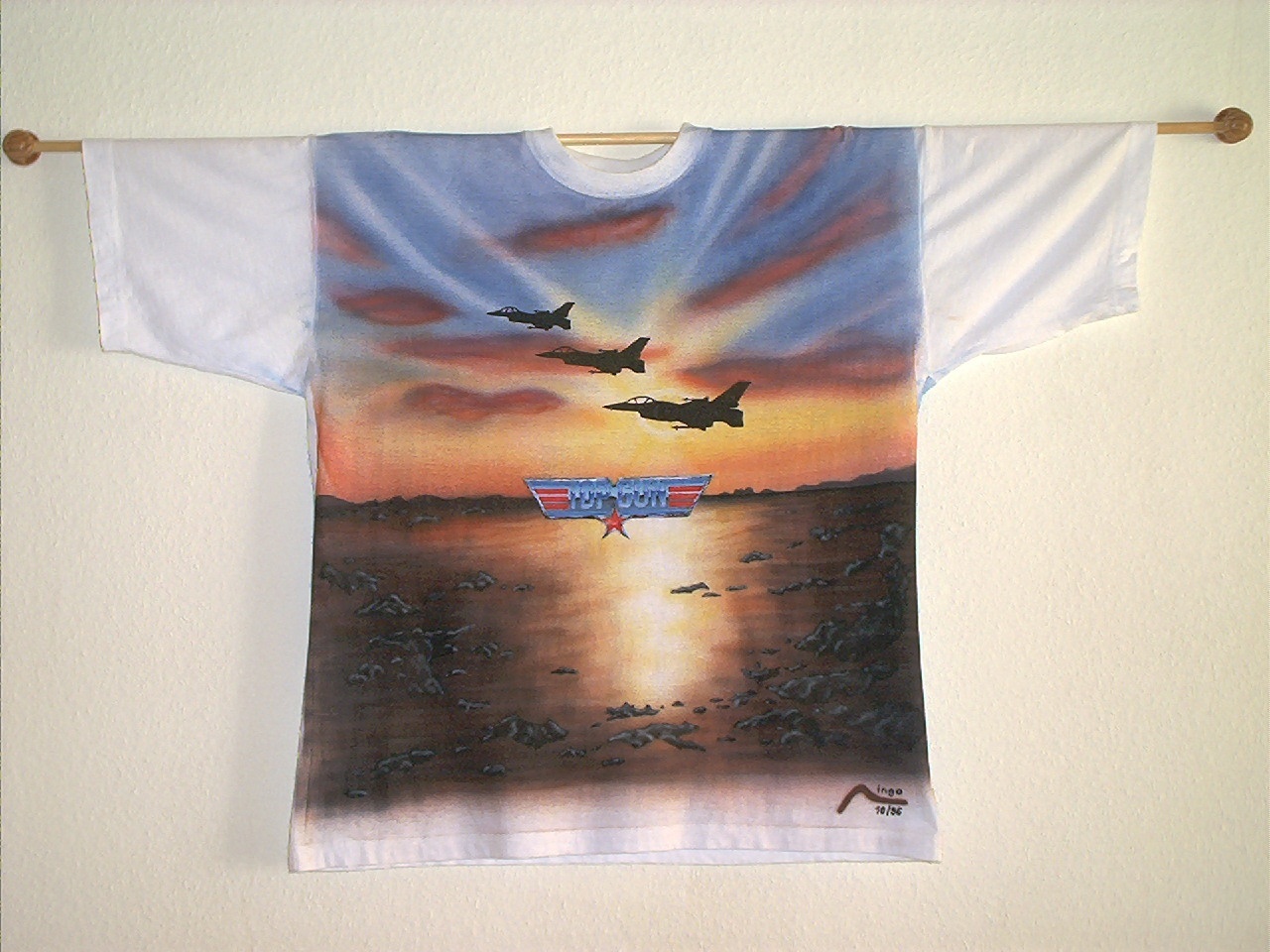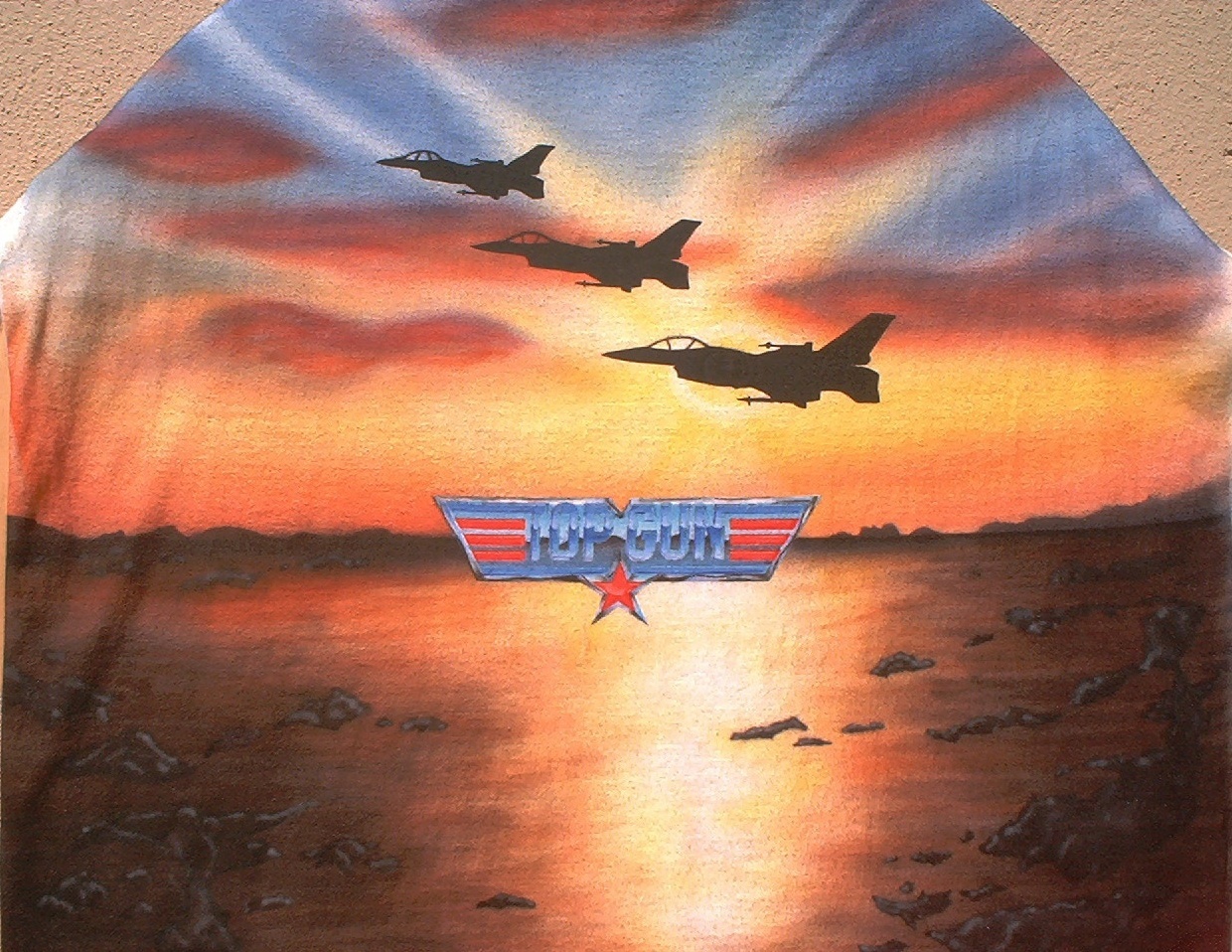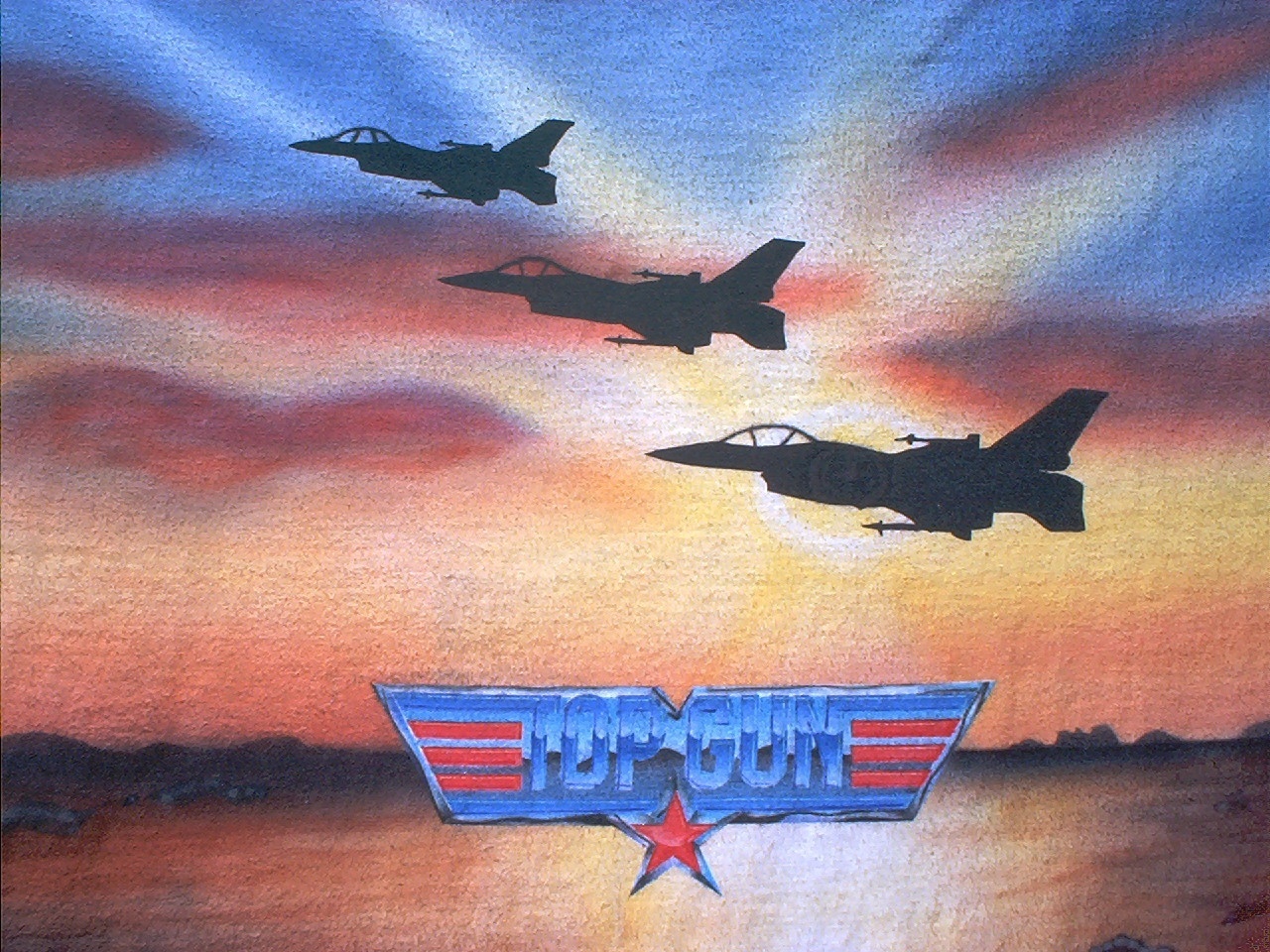 Note: These high-quality images take some time to load. Some images are sized to fit the page width, so try your browser's full-screen mode or resizing the browser window. If you want to view the picture in full detail and zoom into it, save the picture and use another imaging application to view it.
The
images
on this page by
Ingo Karkat
are licensed under a
Creative Commons Attribution-ShareAlike 3.0 Unported License
.