This jeans is based on several computer clipart images of bikers. As it is difficult to fill an entire long-sleeved shirt, it's even more daunting to paint pants (even short ones), because you don't have one single large canvas, but several fragments.
I placed the large colored vector graphic on one leg, and distributed the small iconic drawings evenly. Maybe you even recognize some, since they are from Microsoft™ Office 97.
| | |
| --- | --- |
| date | Sep 1999 |
| time | 7 days |
| object | white short jeans pants |
| technique | |
This is my first painting after a long summer break, and I switched back from airbrush to "conventional" brushes. I could have easily done this via airbrush, especially the monochrome and two-colored bikers, but I did not want to. It would have required much more time to cut and place the various stencils in comparison to the seconds spent actually painting. The thick white jeans cloth was challenging, because I could not use my favorite shine-through trace method.
To create sketches on the cotton, I used an iron-on transfer pen: I copied the mirrored original printout to greaseproof paper by tracing the outlines with the pen. The paper is turned upside down and the lines are transfered to the cotton by electric iron. The sketch vanishes after the first washing (and, unfortunately, it blurs when touched or rubbed, so I applied one after another, as needed).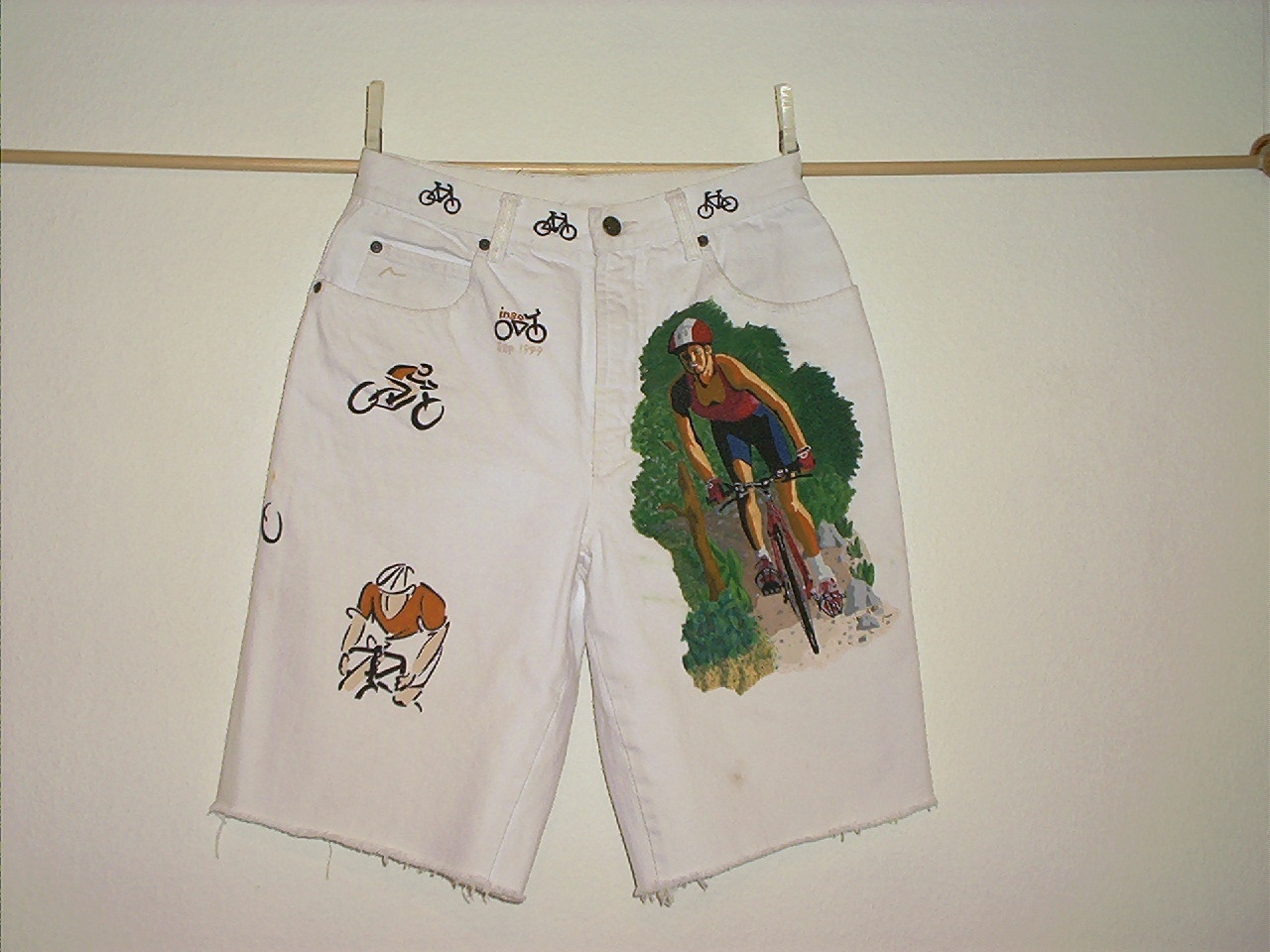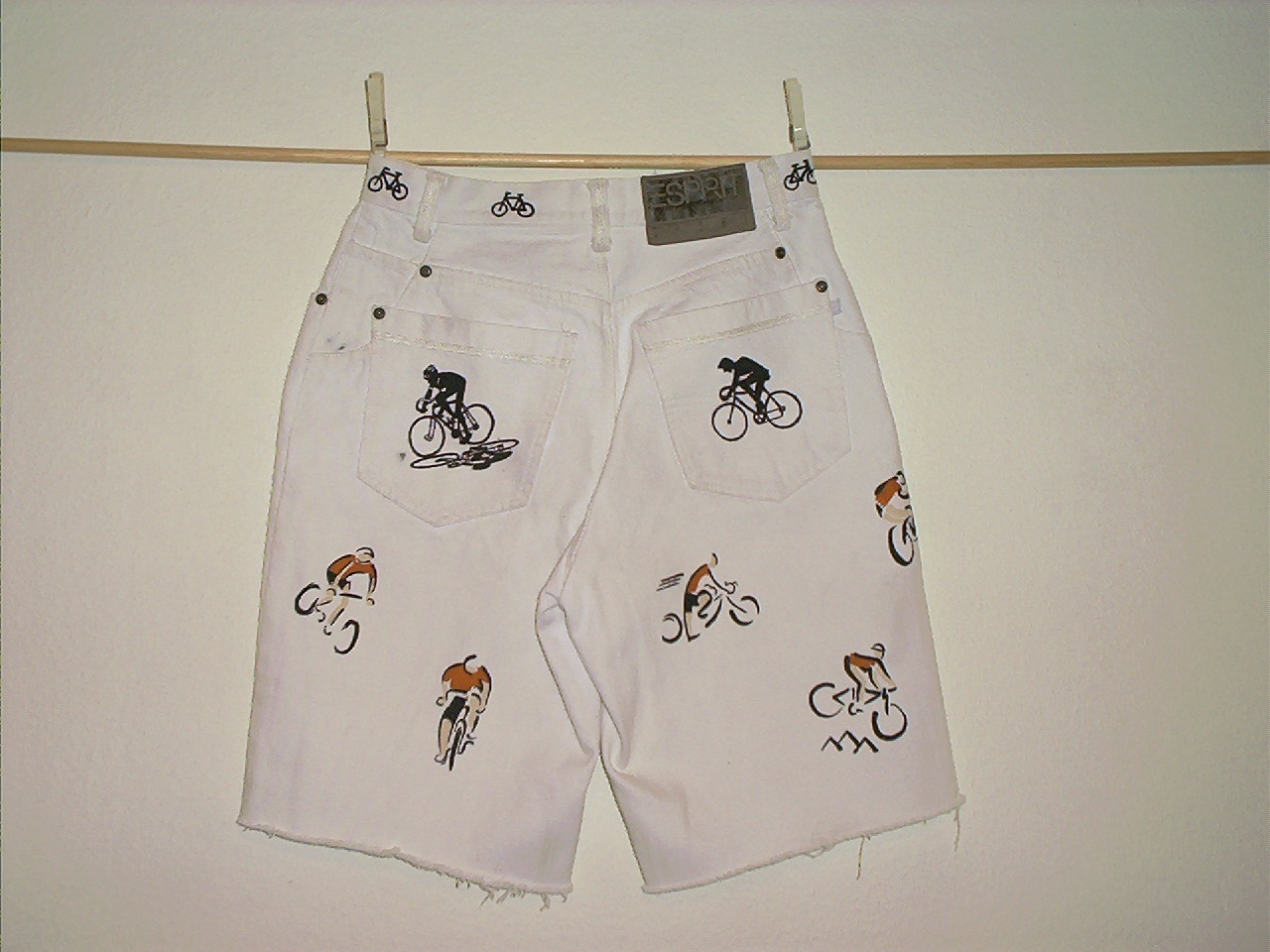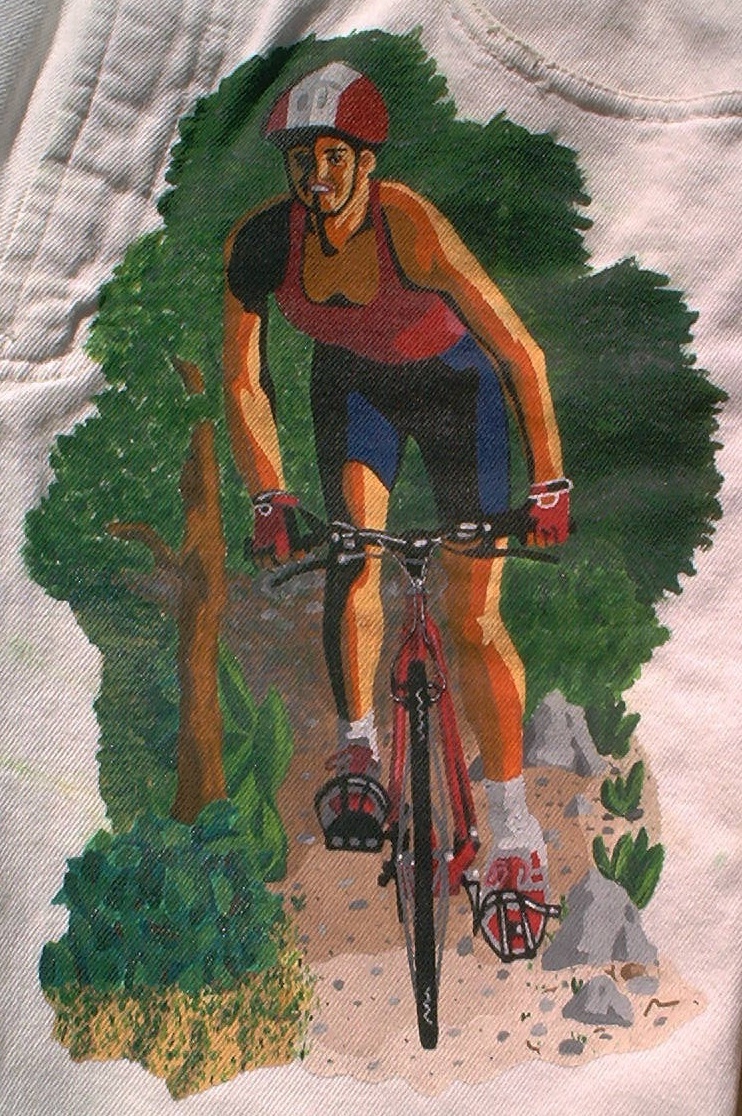 Note: These high-quality images take some time to load. Some images are sized to fit the page width, so try your browser's full-screen mode or resizing the browser window. If you want to view the picture in full detail and zoom into it, save the picture and use another imaging application to view it.
The
images
on this page by
Ingo Karkat
are licensed under a
Creative Commons Attribution-ShareAlike 3.0 Unported License
.