After all, is it art? For "warming up" before tackling the painting and for testing the color hue and density, I had been using small scraps of cotton cloth. That is, until I realized that each piece looks like an artwork itself. Sometimes it even looks like a small fuzzy sketch of the project, because the exact colors are used. Thus I dedicated a T-shirt for practising; over four years, I filled the entire space up. Currently, I am using the second one...
| | |
| --- | --- |
| date | 1994-97 |
| time | a few minutes on each project |
| object | T-shirt |
| technique | |
Well, there's not much to say about the creation. It is important to practise some lines and curves to relax one's grip and become accustomed to the airbrush. Additionally, you can test new techniques and how the various colors interact.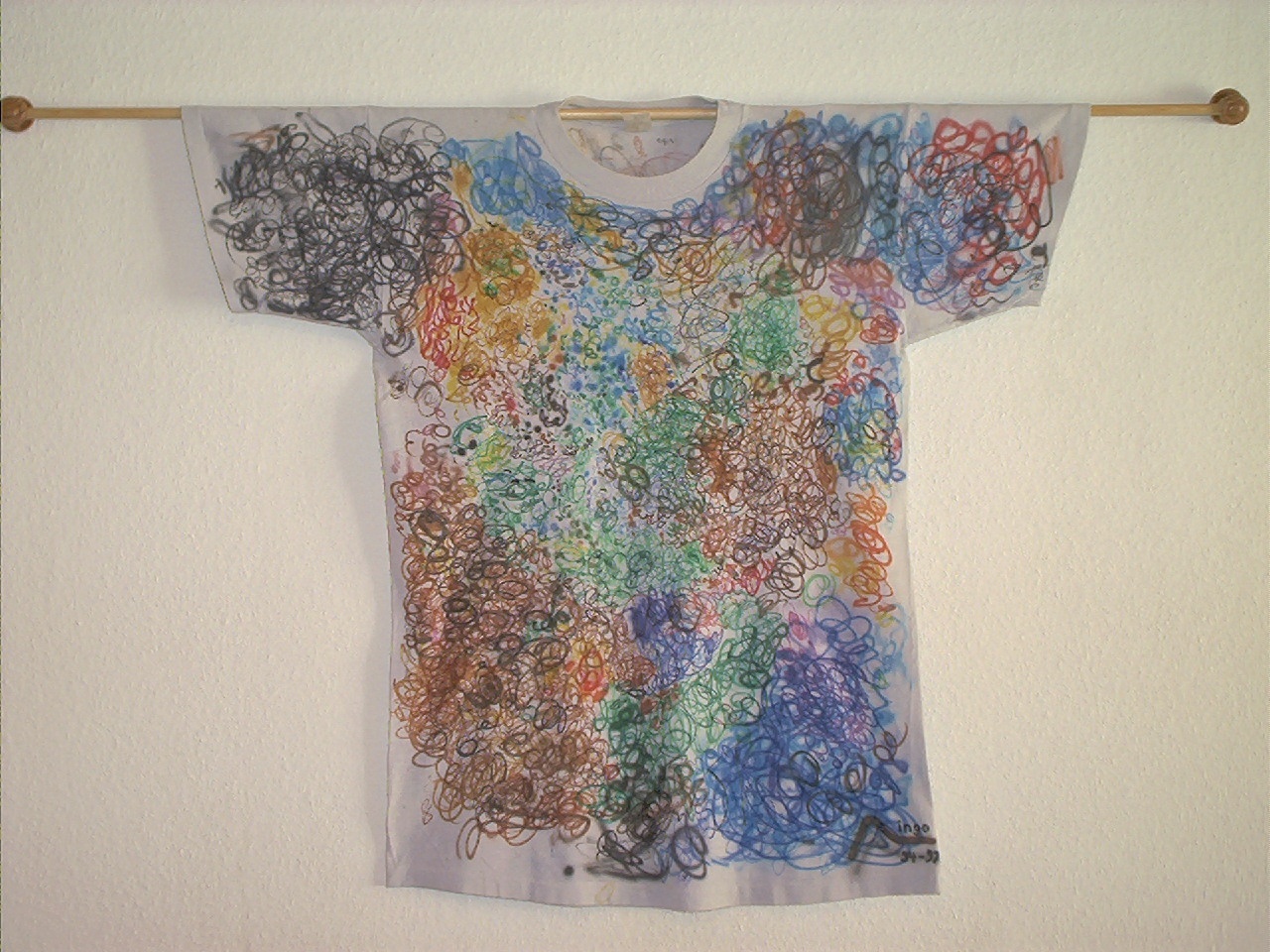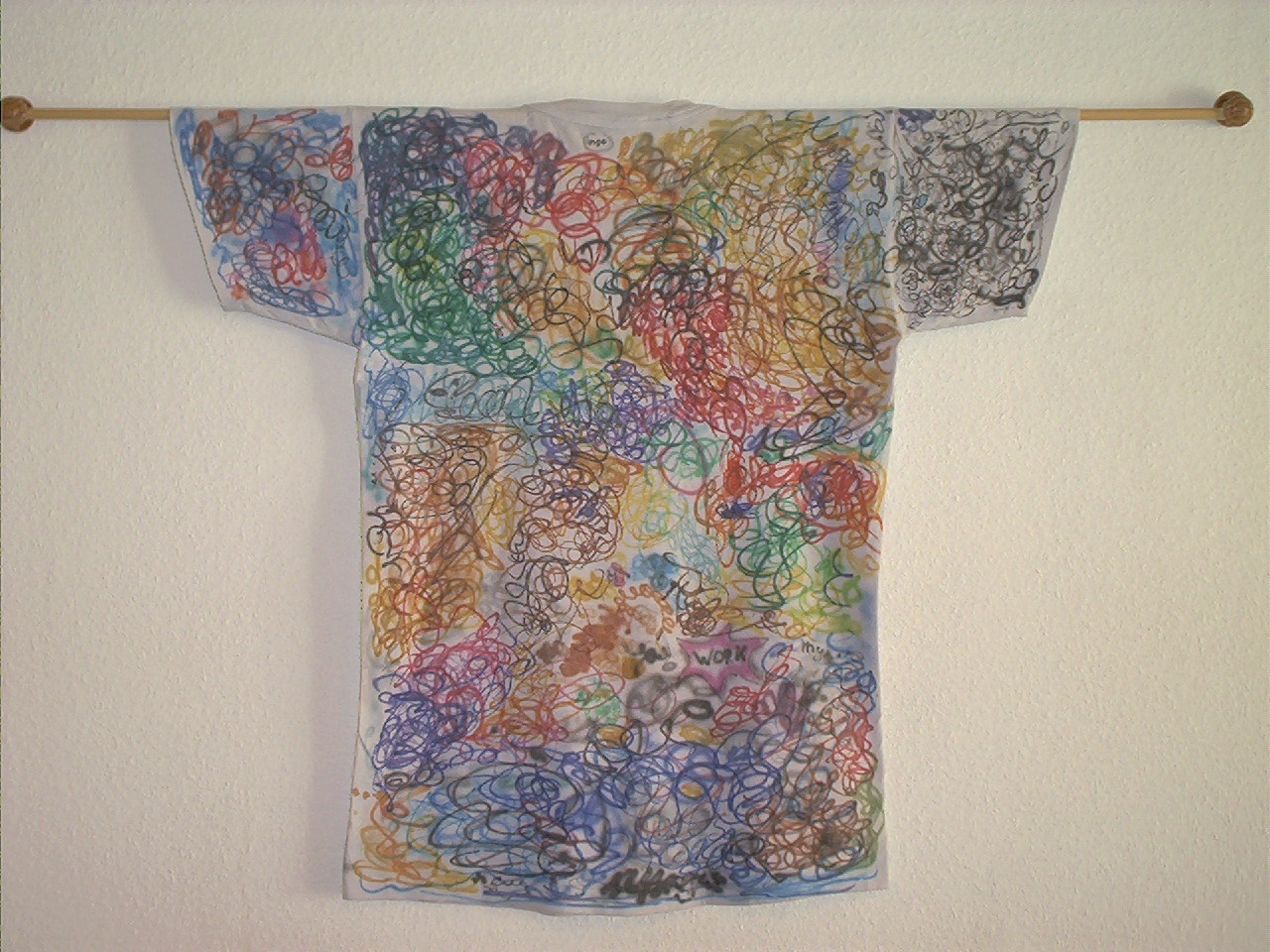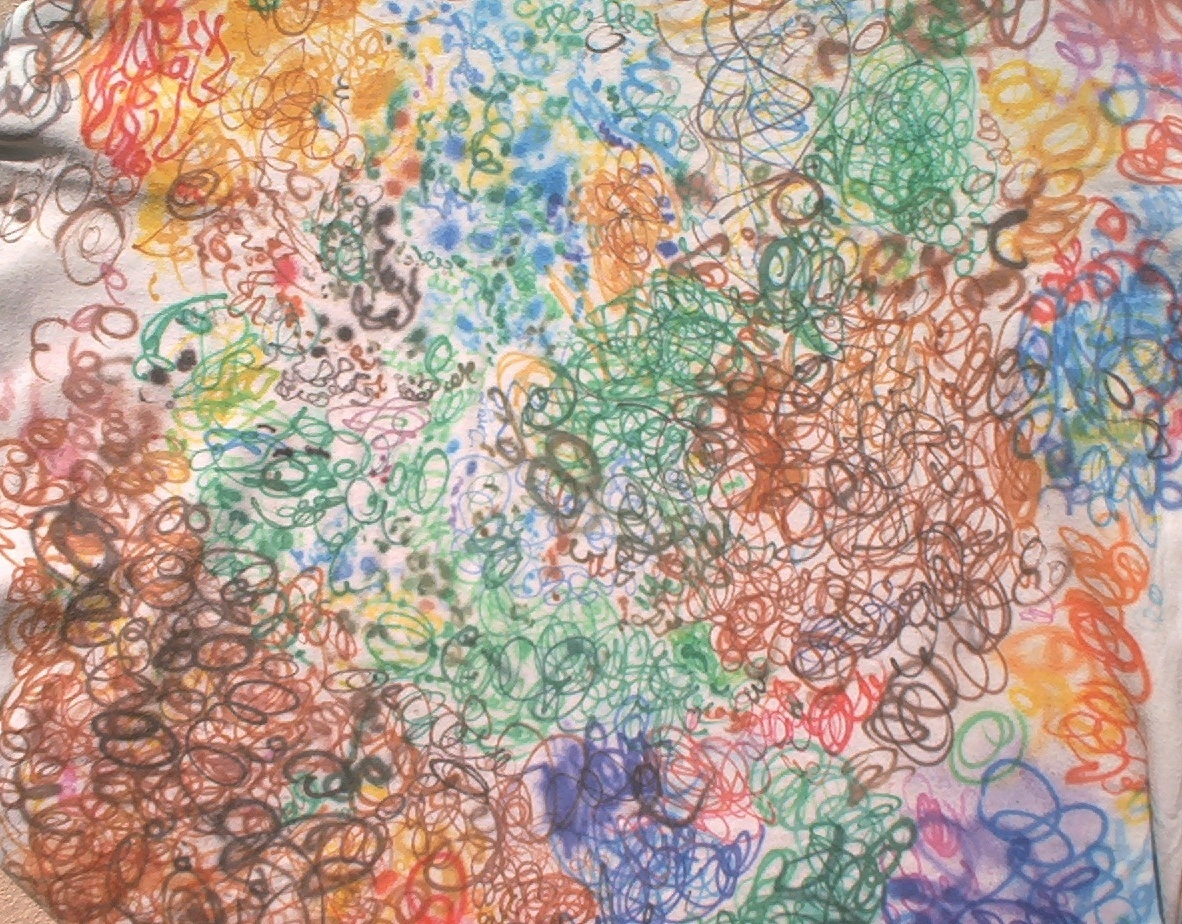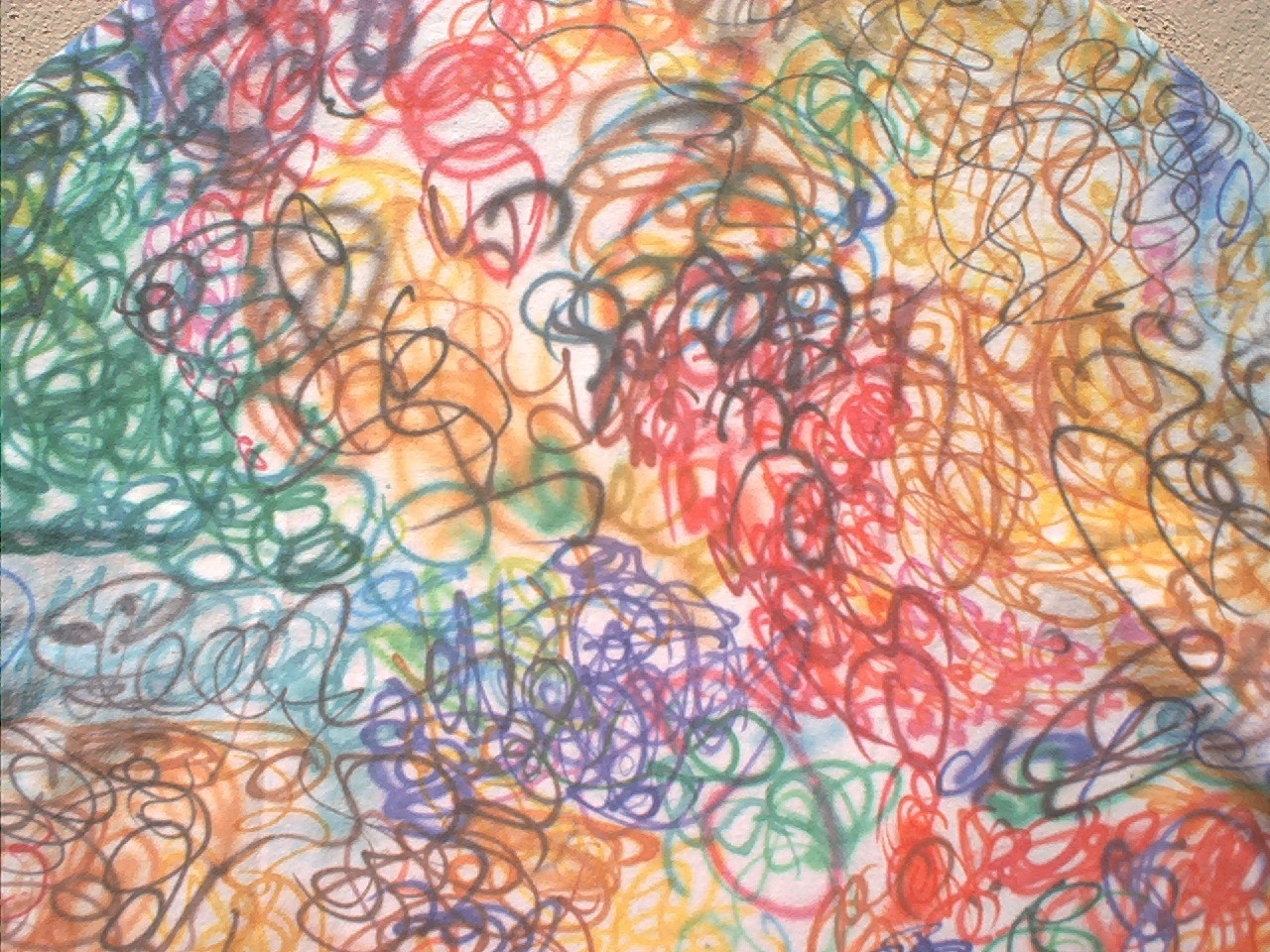 Note: These high-quality images take some time to load. Some images are sized to fit the page width, so try your browser's full-screen mode or resizing the browser window. If you want to view the picture in full detail and zoom into it, save the picture and use another imaging application to view it.
The
images
on this page by
Ingo Karkat
are licensed under a
Creative Commons Attribution-ShareAlike 3.0 Unported License
.