Tiramisu
Tiramisu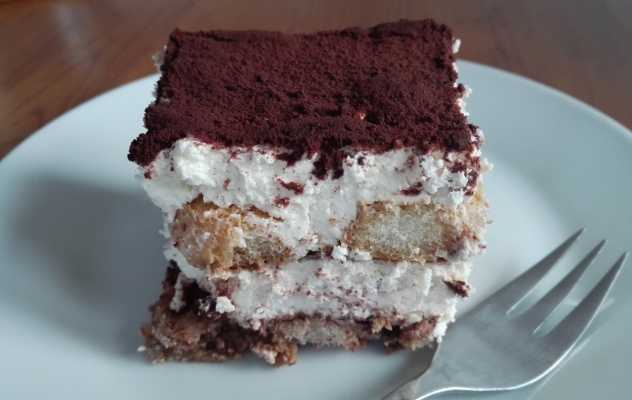 This is a simple recipe for Mascarpone without eggs and optional alcohol.

500 g Mascarpone
2 * 200ml (sweet) cream
1 pack of ladyfingers (frosted biscuits)
4 tsp. dark cocoa powder
2 tsp. sugar
2 cups of espresso / strong coffee


Mix the Mascarpone with one cup of cream to soften up the fresh cheese product. In a separate bowl, whip the other cup of cream. When that's firm, lightly fold it under the Mascarpone mix.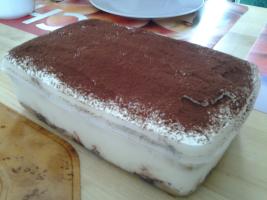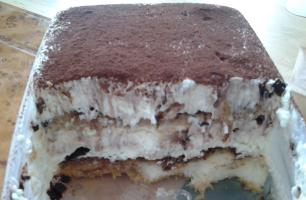 Cover the bottom of a rectangular dish with one layer of ladyfingers. Soak them with the coffee. Though they absorb a lot of fluid, don't pour too much over them; there shouldn't be any leftovers.
Now cover the layer of ladyfingers with 2 tsp. of cocoa powder, followed by half of the Mascarpone - cream mass. On top of that, repeat the procedure to have another layer of ladyfingers, soak in coffee, followed by cocoa and the other half of the mass. Cover with cling film and put into the refrigerator for a couple of hours before sprinkling some more cocoa powder on top and serving.
variation
To reduce the calories, you can replace half of the Mascarpone with quark.